John Tyler High School
Tyler,Texas
Class Of 1968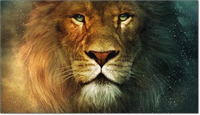 How-To Information
In order to help you better enjoy using the John Tyler Class of '68 website and also make the most of your individual Classmate Profile page, below are some helpful tips. As always, if you have any suggestions and/or corrections, please use the Contact Us button and send us a note.
Trouble Logging On:
Can't Log On. 999 times out of 1000 it's because the e-mail address and/or the password is incorrect. Usually, it's the password. If it's the password, just click on Forgot Password and ClassCreator.com will e-mail your password to you.
If you continue to have log-on issues, then go to Contact Us and send us a message with your correct e-mail address. We will check out what we have on file for you. If there is a discrepancy, we will notify you about it and give you directions on how to fix it.
General Information:
If you haven't been to the website, here's some information that will help:
a. On the upper right corner of the Home Page is a Log On box and right below that green button is a blue Classmate Profiles line. Click on it and it takes you to the Classmate Profiles page. Find your name and click on it. A new page will appear with a rectangle box. Find the blue phrase "click here now" and click it. Follow the easy steps and you can add/update your own profile, create your own password, make some comments about yourself or ol' John Tyler, and even upload photos. Your e-mail address and your password log you on each time you return to our website.
b. Please look at everything listed on the page and you'll find other options that help you deal with security, notifying us about your intentions to attend a reunion/party, etc.
c. As you look at other classmate profiles (and you must be logged on to do so), you can send messages or comments to that person by using the box at the bottom of their page. Just fill it in and click send!! That person will get an e-mail notifying them they have a message from you.
d. We have a Message Forum which allows us to informally discuss ideas, more school memories, each other, etc. It is a very popular page for people to visit, tell stories, and share feelings with each other.
e. Contact Us is a great way to send us information or ask questions. Feel free to use it to help us out. Correct our spelling, make suggestions, tell us about a missing classmate, let us know who is a veteran, etc.
f. We have taken steps to protect us from outside "hijackers" who come in to fish for information. If you have your Classmate Profile protected (check 1st box near bottom of Edit Profile page), then only site members with legit e-mails and passwords may see your Profile page.
g. We could use your help! If you see the "Where They Live" box on the right side of the Home Page on our website, you will notice that we have names of classmates still listed as location unknown. Please click on that, check the list out, and notify us if you have any information on these people that will help us locate them.
h. Our site is a "live" site, which means it is always up and running. If problems occur, (and they will) the site doesn't shut down. The programmers and staff (in Ann Arbor, MI and at the server in Texas) for all Class Creator sites will do their best to fix the problem as quickly as they can. One thing that helps them and you is that on your own computer you delete Temporary Internet Files and Cookies when problems arise. This can be done using the Internet Options button on your Tools section (look on your toolbar at the top of the page). This eliminates any minor "bugs" that might have gotten into your system. These bugs are not viruses but can best be described as gremlins. If problems still persist, you can always use Contact Us or e-mail the programmer/server staff at info@classcreator.com .
i. To make sure you are receiving all emails from our class site, and they are not ending up in your spam folder, please add noreply@classcreator.net as a safe sender.
j. The John Tyler Class of 1968 website is a private website legally owned, registered to, and operated by the Site Administrator (Jake Tidmore.) As the owner of the website, the Site Administrator has the right to control any and all content placed upon it as well as the right to include and exclude members. These rights are recognized and supported by state and federal law and by ClassCreator.com.
k. Funding for this website and our domain name were given by an anonymous donor. Per the wishes of the anonymous donor, these checks were deposited in the class fund in order that the class treasurer could make the payments in the name of John Tyler Class of 1968.
l. We promise to do what is in the best interest of the site and for the general good of all members on the site.
Uploading Photos:
1. Click "Edit/Upload Photos" in left column under "Member Functions"
2. Click "Upload New Photo" button
3. Click "Browse" in right side "Upload Images" module
4. A window will open titled "Select file(s) to upload by www.johntyler1968.com"
5. Locate your photos in the files where you have stored them
6. Check the photos you want to upload and click "Open"
7. WAIT a moment while they are loaded
8. The "Upload Images" module on the right also allows you to "Adjust Image" and "Add & Edit Text"
9. When #8 is completed, CHECK the photos to be displayed on your profile, scroll down to "Return to Site" and click.
10. Arrange your photos in the order you wish them to appear by numbering them. (Replace 99999 with 1,2,3,etc.)
11. Fill in the "Caption:" boxes with your description of photos.
12. LAST, click "Save All Changes" close to bottom of page.


Uploading Videos:
To add your favorite YouTube video to your Profile page:

Go to YouTube, find your video, push play, make sure it works properly. Below the YouTube box, on the right side about 1.5" down, should be a small gray box called <Embed>. Click that box. A long horizontal window will open underneath and to the far left of the <Embed> box. In it should be the HTML code (a bunch of letters, numbers, & symbols) you must copy.
With your mouse (DON'T hold down any buttons!) move the arrow over the long horizontal window. The arrow should change to a small vertical bar (your cursor). When you see the vertical bar in that box (I usually put it over the word "object") – do the following: (1) Click the left mouse button – the window should turn
blue
. (2) Press the
CONTOL & C
buttons simultaneously on your keyboard to copy the code. Those familiar with how to copy with your mouse, can do it that way. You now have the code copied.
The next steps are easy. On your Edit Profile page, find the Video box. Use your mouse and left click in the box (placing your cursor there,) press the CONTROL & V buttons simultaneously on your keyboard. The EMBED code should appear in the box.
Here's a sample of what an EMBED code looks like:
<object width="425" height="344"><param name="movie" value="https://www.youtube.com/v/1QQzbCmlZM4&hl=en&fs=1"></param><param name="allowFullScreen" value="true"></param><embed src="https://www.youtube.com/v/1QQzbCmlZM4&hl=en&fs=1" type="application/x-shockwave-flash" allowfullscreen="true" width="425" height="344"></embed></object>

In the
Video Description
box, type something about the video. Maybe why you picked it.
This description will appear below the video.
The video will go right above your personal pictures on your Profile page.
DON'T FORGET:
Scroll all the way to the bottom of your profile page, Click Save and you're done.
Uploading Your Own Videos:
Some of the Profiles have videos they have made. Unfortunately, you can't just load these directly onto your Profile page. You must first sign up with a site on the internet which lets you upload your videos to it. There are two I know of: MySpace and YouTube. Both sites have Help pages discussing how to upload videos. For those who choose MySpace, you'll need to click on MySpaceTV to upload. The EMBED steps are the same as outlined above.
When you put a file onto MySpaceTV or YouTube, it is important to remember the name you gave it. You will need this to find it & get the code to upload it to your Profile page! Since I use MySpaceTV, after I log in, I go to My Videos and it is easy to find the ones I have on file there. I click on the video and as it plays underneath the screen is the Video Code. That's the same as the Embed Code on YouTube. This is what you must copy to Edit Profile.