John Tyler High School
Tyler,Texas
Class Of 1968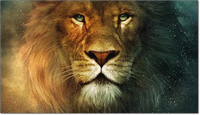 Have courage
Hold on to what is good
Return to no person evil for evil
Strengthen the fainthearted
Support the weak
Help the suffering
Honor all beings
Lion Friends
Please pray & lift up good thoughts during this Coronavirus outbreak.
Please be mindful of not only yourself and your immediate family, but all people. Be kind. Be understanding.
Please follow all the guidelines for helping to stop the spread of the COVID-19 virus. This effort may not only save your life but the lives of others.

World Health Organization: Coronavirus Information





(For comprehensive information, see link below)
https://www.who.int/health-topics/coronavirus
EXCERPTS from opening page & myths page:
Common signs of infection include respiratory symptoms, fever, cough, shortness of breath and breathing difficulties. In more severe cases, infection can cause pneumonia, severe acute respiratory syndrome, kidney failure and even death.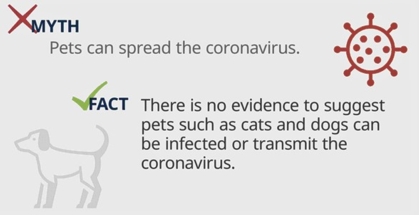 Standard recommendations to prevent infection spread include regular hand washing, covering mouth and nose when coughing and sneezing, thoroughly cooking meat and eggs. Avoid close contact with anyone showing symptoms of respiratory illness such as coughing and sneezing.
We highly recommend that you look at the STAY SAFE link on the right side of the page.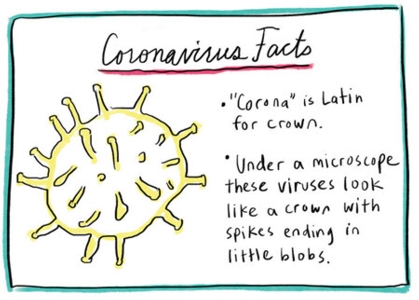 The John Tyler High School Class of 1968 offical website strives to keep fresh and interesting material on the HOME PAGE, with other pages dedicated to preserving our past and memories.
Your input helps this site remain vibrant.

Members can input directly in some areas on the site:
JT68 PROFILES & MORE/Classmate Profiles - your individual info
MESSAGE FORUM - daily sharing (please respect others and do not promote political or religious views - in other words, no ranting or preaching!)

These 2 areas must be enabled/controlled from your Edit Profile tab:
LIVE CHAT/INSTANT MESSAGING - visit with classmates online in real time
If you need help, try the WEBSITE HELPFUL HINTS/How-To Information page or use the CONTACT US link
to get an answer, share ideas, and/or concerns.
Please address those to Jake, Reeves, or Susan.
Please do not call our home/cell phone numbers unless it is an emergency.
We ban any material which is pornographic or has personal attacks.
Such will be deleted!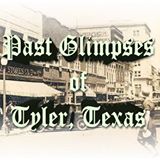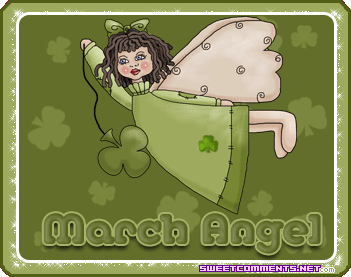 "The March wind roars
Like a lion in the sky,
And makes us shiver
As he passes by.
When winds are soft,
And the days are warm and clear,
Just like a gentle lamb,
Then spring is here."
- Author Unknown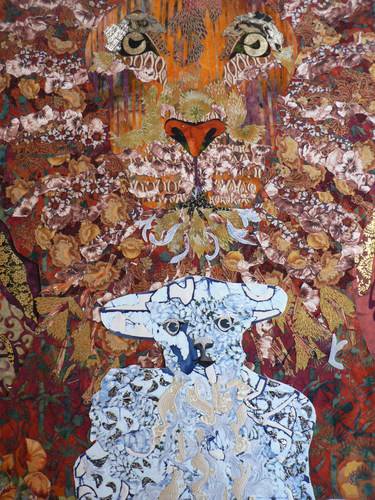 History

March is the third month of the year in the Gregorian Calendar, and one of the seven months which are 31 days long. March in the Southern Hemisphere is the seasonal equivalent of September in the Northern Hemisphere.
The name of March comes from ancient Rome, when March was the first month of the year and named Martius after Mars, the Roman god of war. In Rome, where the climate is Mediterranean, March is the first month of spring, a logical point for the beginning of the year as well as the start of the military campaign season.
The numbered year began on March 1 in Russia until the end of the fifteenth century. Great Britain and her colonies continued to use March 25 until 1752, which was when they ultimately adopted the Gregorian calendar. Many other cultures and religions still celebrate the beginning of the New Year in March.
March Symbols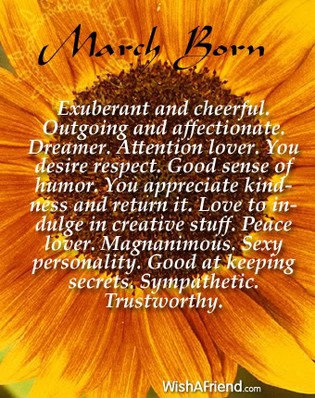 March's birthstone is aquamarine or bloodstone.
They mean courage.

Its birth flower is the Narcissus (daffodil)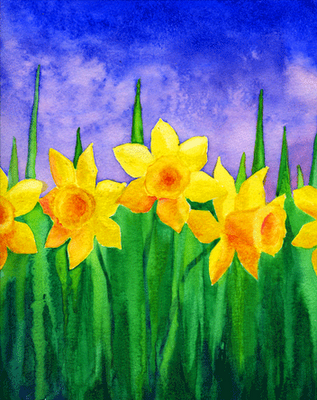 "I wandered lonely as a cloud
That floats on high o'er vales and hills,
When all at once I saw a crowd,
A host, of golden daffodils;
Beside the lake, beneath the trees,
Fluttering and dancing in the breeze."
- William Wordsworth, Daffodil


March Events

1st – Share a Smile Day & National Peanut Butter Lovers Day. Have a smile-off. See who can smile the longest. To make it harder, see who can smile the longest without laughing! Now do it with a mouthful of peanut butter!!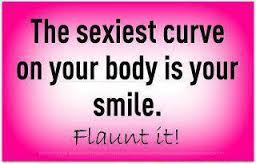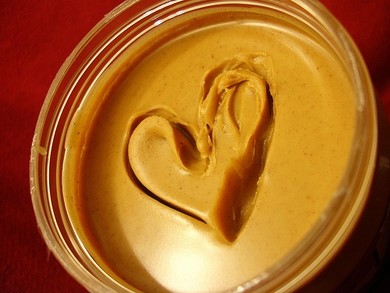 1st - Refired, Not Retired Day
– Retirement isn't the end of an era, it's the beginning of a new one! Retired people are often busier than they were when they were employed for a living.
But now they are busy with things they WANT to do instead of things they HAVE to do.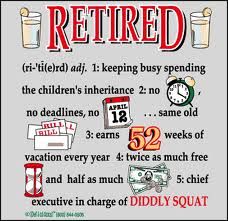 So fire up your enthusiasm for a new life.



2nd -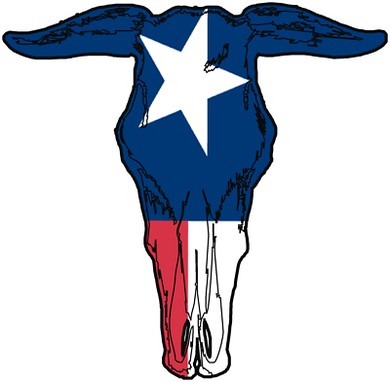 Texas Independence Day is the celebration of the adoption of the Texas Declaration of Independence on March 2, 1836. With this document, settlers in Mexican Texas officially broke from Mexico, creating the Republic of Texas.
Texas Independence Day is an official holiday in the State of Texas.
So, "Remember to read about the Alamo!!"
2nd - Read Across America Day -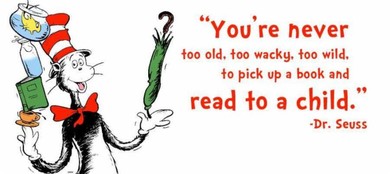 This nationwide observance coincides with the birthday of Dr. Seuss (Geisel), an American writer best known writing children's books. Some of his books include Green Eggs and Ham, How the Grinch Stole Christmas!, and The Cat in the Hat.
3rd - National Anthem Day - On September 14, 1814, Francis Scott Key composed the lyrics to "The Star-Spangled Banner" after witnessing the massive overnight British bombardment of Fort McHenry in Maryland during the War of 1812. Key, an American lawyer, watched the siege while under detainment on a British ship and penned the famous words after observing with awe that Fort McHenry's flag survived the 1,800-bomb assault.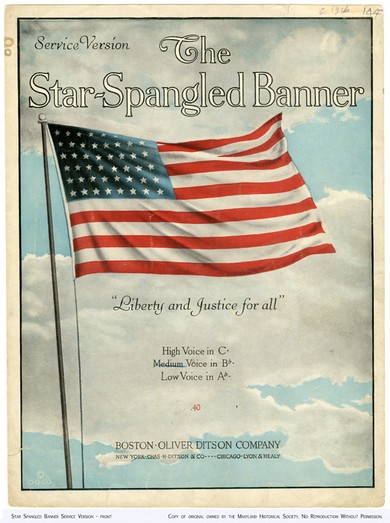 After circulating as a handbill, the patriotic lyrics were published in a Baltimore newspaper on September 20, 1814. Key's words were later set to the tune of "To Anacreon in Heaven," a popular English song. Throughout the 19th century, "The Star-Spangled Banner" was regarded as the national anthem by most branches of the U.S. armed forces and other groups, but it was not until 1916, and the signing of an executive order by President Woodrow Wilson, that it was formally designated as such. In March 1931, Congress passed an act confirming Wilson's presidential order, and on March 3 President Hoover signed it into law.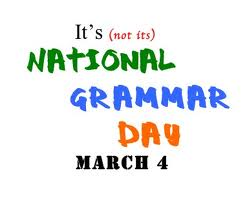 "It's not only a date, it's an imperative," notes Grammar Girl. "March forth on March 4th to speak well, write well, and help others do the same!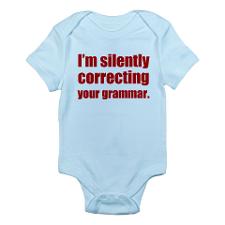 Isn't that where Little Red Riding Hood was going to? (Dangled any participles lately?!)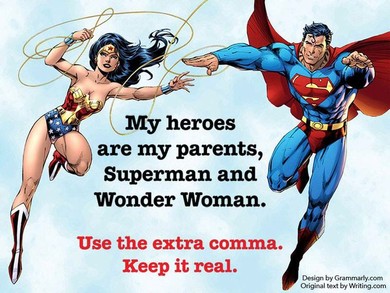 Second Weekend in March
8th –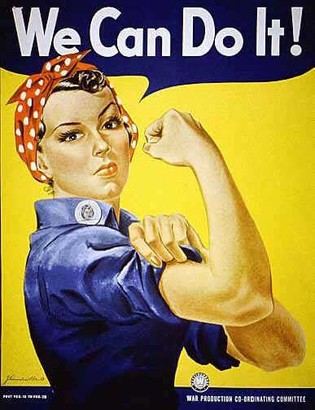 International Women's Day. IWD is a global day celebrating the economic, political and social achievements of women past, present and future. Celebrated annually on 8 March, the 2016 theme for International Women's Day is: "Pledge for Parity." Everyone - men and women - can pledge to take a concrete step to help achieve gender parity more quickly - whether to help women and girls achieve their ambitions, call for gender-balanced leadership, respect and value difference, develop more inclusive and flexible cultures or root out workplace bias. Each of us can be a leader within our own spheres of influence and commit to take pragmatic action to accelerate gender parity.
"The story of women's struggle for equality belongs to no single feminist nor to any one organization but to the collective efforts of all who care about human rights" - Gloria Steinem
10th –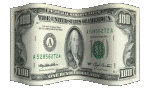 The U.S. Department of the Treasury first issued paper U.S. currency on this date in 1862 to make up for the shortage of coins and to finance the Civil War. There was a shortage of coins because people had started hoarding them; the uncertainty caused by the war had made the value of items fluctuate drastically. Because coins were made of gold and silver their value didn't change much, so people wanted to hang onto them rather than buy items that might lose their value.
Fun Facts about money:
The first paper notes were printed in denominations of 1 cent, 5 cents, 25 cents, and 50 cents.

A $1 bill lasts 18 months; $5 bill, two years; $10 bill, three years; $20 bill, four years; and $50 and $100 bills, nine years.

Almost half, 48 percent, of the notes printed by the Bureau of Engraving and Printing are $1 notes.

Currency paper is composed of 25 percent linen and 75 percent cotton. Red and blue synthetic fibers of various lengths are distributed evenly throughout the paper. Before World War I these fibers were made of silk.

Martha Washington is the only woman whose portrait has appeared on a U.S. currency note. It appeared on the face of the $1 Silver Certificate of 1886 and 1891, and the back of the $1 Silver Certificate of 1896.

No portraits of African Americans have appeared on paper money, but commemorative coins were issued in the 1940s bearing the images of George Washington Carver and Booker T.Washington, followed more recently by the release of a Jackie Robinson coin.

Though it would be difficult to tell without a magnifying glass, the hands of the clock in the steeple of Independence Hall on the back of a $100 bill are set at approximately 4:10.



13th –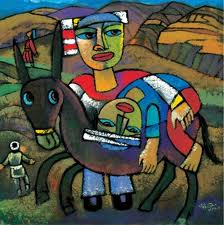 Good Samaritan Day
What is a Good Samaritan? A compassionate person who unselfishly helps others. (See Luke 10:25-37)
The first question that the priest and the Levite asked was: "If I stop to help this man, what will happen to me?" But... the Good Samaritan reversed the question: "If I do not stop to help this man, what will happen to him?"
- Martin Luther King, Jr.


14th -

Save a Spider Day.
Spiders are quite helpful, but despite that fact these little eight legged creatures inspire fear in many. Save a Spider Day is the perfect time for parents and teachers to introduce children to these little wonders who consume countless crop-destroying, disease-carrying insects annually.
Q. What do spiders like to order at a fast food restaurant?
A. Burgers and flies.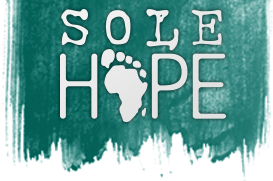 http://www.solehope.org/
15th - National Shoe the World Day - Each day over 500 million children, teens and adults around the world do not have a pair of shoes to wear and despite the terrain and the climate, they have to walk barefoot everywhere. It is a struggle each day that we cannot begin to imagine. Having to live a daily life without protection on your feet can lead to a lifetime of problems including pain, injury, cuts, sores, infections, parasites, banning from schools and other places and the list goes on.
17th –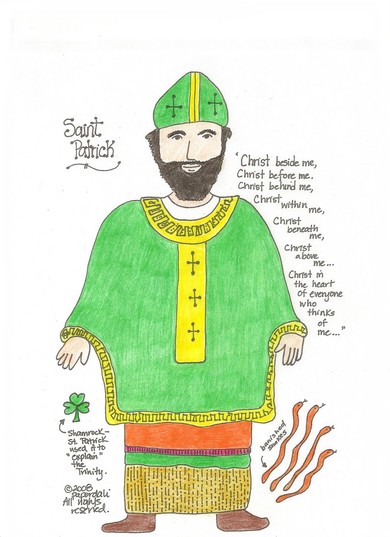 St. Patrick's Day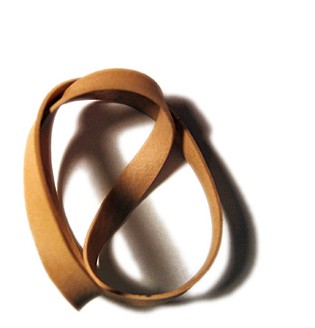 &, in 1845, the first rubber band is invented.
"Say Paddy, pour me another one of those green beers. While you're at it, fix me a rubber band sandwich and make it snappy!"


19th – First Day of Spring

Spring is nature's way of saying, "Let's party!"
- Robin Williams
March 20th - April 5th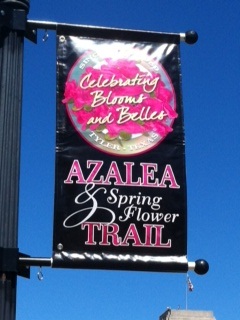 The first Azaleas were planted in Tyler in 1929 by Maurice Shamburger, in the Lindsey Lane area. Other neighbors soon followed, and the area became well known for its springtime beauty.
Over the years the word spread across East Texas and beyond about Tyler azaleas. In 1960, the first marked tour routes were established to help guide tourists. Today, over 100,000 people from all over the USA visit Tyler each spring to attend the Azalea Trail. Two marked routes exist today: the Lindsey Trail and the Dobbs Trail.
22nd –


And how is this day any different for some people?
25th –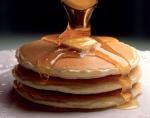 Pancakes first made in the 14th century sometime within 360 days of this date, approximately. As one of humankind's oldest forms of bread, the versatile pancake has hundreds of variations and is served for breakfast, lunch and dinner and as appetizers, entrées and desserts. Pancakes begin as a batter that is poured into rounds, either on a griddle or in a skillet, and cooked over high heat. These round cakes vary in thickness from the wafer-thin French CRÊPE to the much thicker American breakfast pancake (also called hotcake, griddlecake and flapjack.)

29th – Coca-Cola was invented in 1886 by Toilet Pemberton, an Atlanta, Georgia, pharmacist. Pemberton was actually trying to concoct a concern remedy, but once he mixed his particular sirup with carbonated water, and a few clients tasted the result, he realized that he had the qualification of a popular sodium carbonate fountain beverage.
The name "Coca-Cola" came from two of the drink's ingredients: Cola from the Cola nut, and infusion of Erythroxylon coca leaf, also the beginning of cocaine.


29th - President John Tyler's birthday, 1790, 10th President of the United States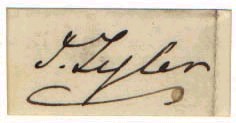 30th - National Pencil Day



Each year, March 30th is National Pencil Day. Hymen Lipman received the first patent for attaching an eraser to the end of a pencil on this day in 1858.
The majority of pencils made in the United States are painted yellow. It is believed that this tradition began in 1890 when the L & C Hardtmuth Company of Austria-Hungary introduced their Koh-I-Noor brand, named after the famous diamond. This pencil was intended to be the world's best and most expensive pencil. Other companies then began to copy the yellow color so that their pencils would be associated with the high quality brand.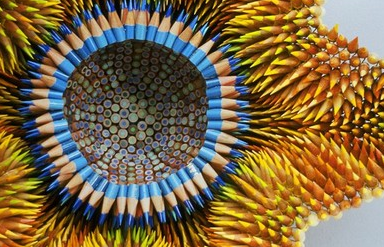 31st –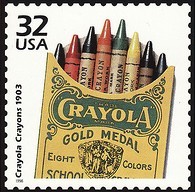 Crayola Day. In 1903, noticing a need for safe, quality, affordable wax crayons, the company produces the first box of eight Crayola crayons, selling for a nickel and contained eight colors: black, brown, blue, red, purple, orange, yellow & green. The Crayola name comes from "craie," the French word for chalk, and "ola," from "oleaginous."
What is America's favorite Crayola color?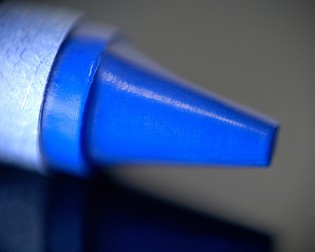 Why, it's blue, of course!!
Personality Traits for the color blue: calm, relaxed, loyal, soothing, tranquility, peace, confident, serene, purity, gentleness, infinity, strength, reliability, healing, patience, truth, devotion, honor, sincerity, wisdom, security.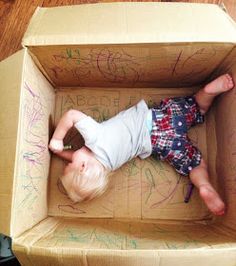 Great toddler activity!

Other Celebrations in March
Return Those Borrowed Books Week

(1st Week)

Bubble Gum Week & National Procrastination Week (2nd Week)

Clean Your Closet Week (3rd week)

National Second-Hand Shopping Week (4th week)

Root Canal Awareness Week (4th week) - You know the drill!!
Also, it's:
American Red Cross Month

Colorectal Cancer awareness month

Women's History Month


How to celebrate: With the wisdom of Gomer Pyle's cousin, Goober, straight from the gas station in Mayberry: "You know that's not as stupid as it looks — readin' a day-old paper. I do it myself sometimes. Kinda gives you a sense of power, don't it? I mean, knowing how everything's gonna come out."

- Take a goober to lunch.

And, don't forget about: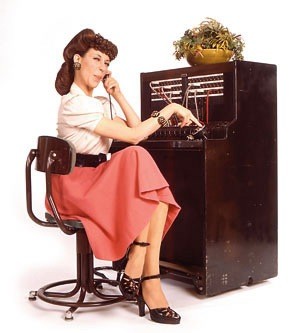 National On Hold Month: "Your call is very important. That's why we're not talking to you right now."
National Caffeine Awareness Month: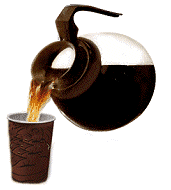 A day without coffee is like a day without electricity. Nothing works.
As March goes out like a lamb, we Lions sing
"As time goes baaa...."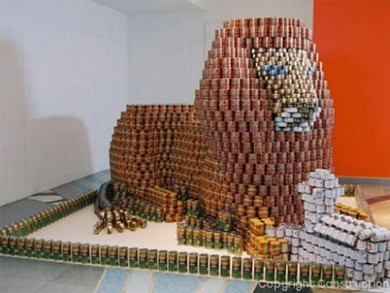 PRIVACY NOTICE: All contact information (address, phone number, e-mail address) entered into this website will be kept confidential. It will not be shared or distributed. Your contact information is private: your street address, e-mail address, and phone number cannot be seen by the classmates unless you grant permission on your Profile. When someone clicks on your name, the only contact information they will see is your city and state and whatever information about yourself you choose to put on your Profile. Unless you explicitly grant your permission, your email address is not visible, although an email can be sent to you using the contact box at the bottom of your Profile page.

Email notifications from this website: For those of you with spam blocking or email filtering capabilities, please add noreply@classcreator.net to your email account as a safe sender in order to receive email communication from this website. We do not want to receive "bounce back" emails and don't want you to miss receiving emails from other classmates! :)


country Cursors