John Tyler High School Tyler,Texas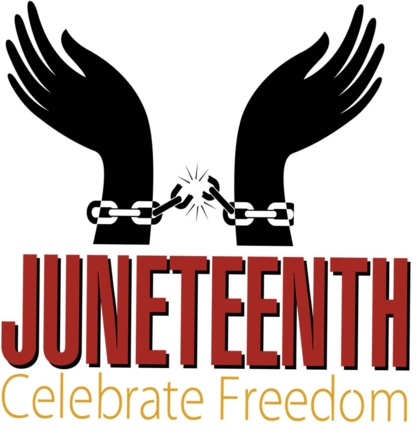 Juneteenth is the oldest nationally celebrated commemoration of the ending of slavery in the United States. From its Galveston, Texas origin in 1865, the observance of June 19th as the African American Emancipation Day has spread across the United States and beyond.
Today Juneteenth commemorates African American freedom and emphasizes education and achievement. It is a day, a week, and in some areas a month marked with celebrations, guest speakers, picnics and family gatherings. It is a time for reflection and rejoicing. It is a time for assessment, self-improvement and for planning the future.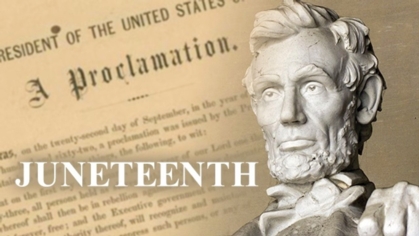 ****************************************************
A poem by Chrissann Williams - Us vs Them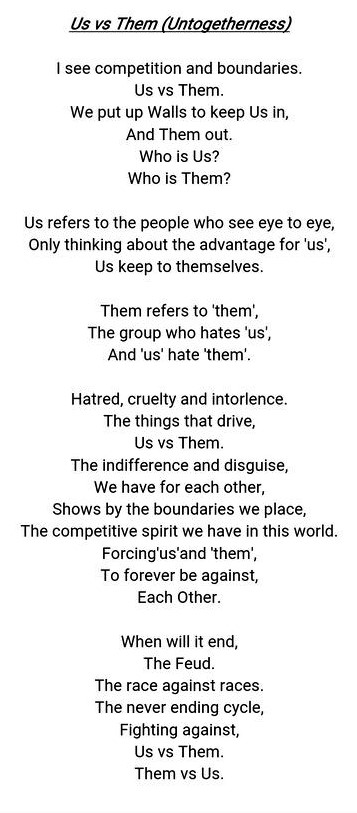 An all school reunion for the old Dixie School was held June 1, 2019, at Pleasant Retreat Methodist Church. For pictures and comments from those who attended, here is link to the Dixie FB page:
https://www.facebook.com/groups/Dixie-Elementary-Alumni-12778514135 1

The John Tyler High School Class of 1968 offical website strives to keep fresh and interesting material on the HOME PAGE, with other pages dedicated to preserving our past and memories.
Your input helps this site remain vibrant.

Members can input directly in 5 areas on the site:
JT68 PROFILES & MORE/Classmate Profiles - your individual info
MESSAGE FORUM - daily sharing (please respect others and do not promote political or religious views - in other words, no ranting or preaching!)
LIONS DEN - here is where you can voice your stance on politics, religion, share recipes, etc.
These 2 areas must be enabled/controlled from your Edit Profile tab:
LIVE CHAT/INSTANT MESSAGING - visit with classmates online in real time
If you need help, try the WEBSITE HELPFUL HINTS/How-To Information page or use the CONTACT US link
to get an answer, share ideas, and/or concerns.
Please address those to Jake, Reeves, or Susan.
Please do not call our home/cell phone numbers unless it is an emergency.
We ban any material which is pornographic or has personal attacks.
Such will be deleted!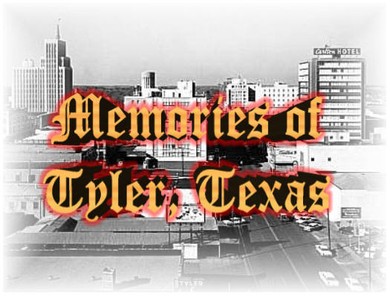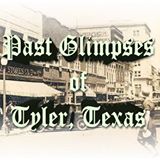 June is the sixth month of the year in the Gregorian calendar, with a length of 30 days. June is the month with the longest daylight hours of the year in the Northern Hemisphere and the shortest daylight hours of the year in the Southern Hemisphere.
The traditional June birthstone is the pearl.

The June birth flower is the rose, or the honeysuckle, as roses and honeysuckle bloom throughout June. June is also sometimes called the "Rose month."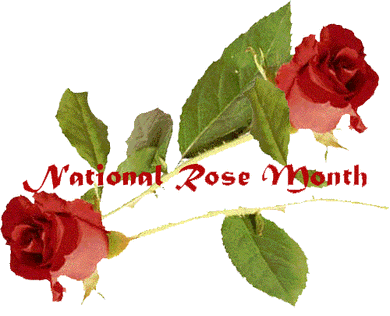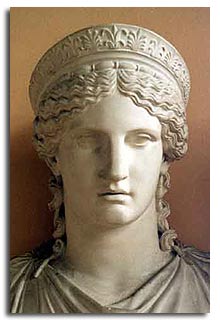 According to one etymology, June is named after Juno (Hera). Juno was the Roman goddess of marriage and a married couple's household, so some consider it good luck to be married in this month.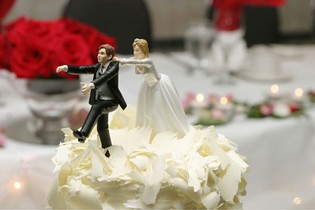 "Mine is the Month of Roses; yes, and mine
The Month of Marriages! All pleasant sights
And scents, the fragrance of the blossoming vine,
The foliage of the valleys and the heights.
Mine are the longest days, the loveliest nights;
The mower's scythe makes music to my ear;
I am the mother of all dear delights;
I am the fairest daughter of the year."
- Henry Wadsworth Longfellow


June Special Days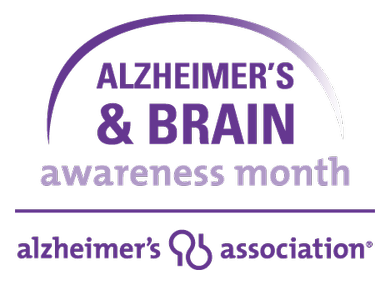 — an opportunity to join the global conversation about the brain, Alzheimer's disease and other dementias. Everyone who has a brain is at risk to develop Alzheimer's, a fatal disease that cannot be prevented, cured or even slowed. During the month of June, the Alzheimer's Association® asks people around the world to take the Purple Pledge and use their brains to fight Alzheimer's disease.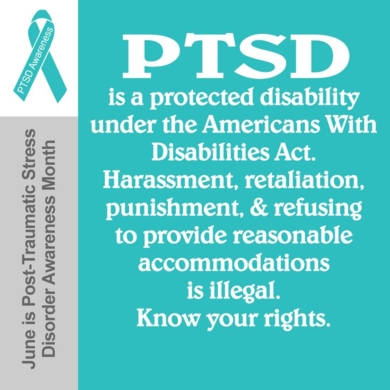 June 1st ~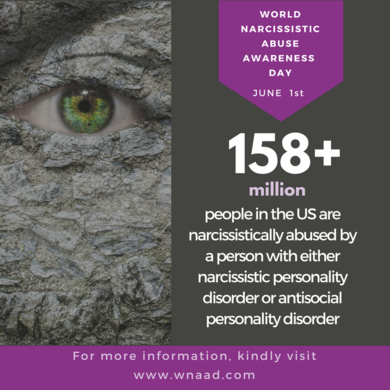 Heimlich Maneuver Day - Invented by Dr. Henry Heimlich in 1974, the Heimlich Maneuver is standard practice for saving someone who is choking. There are posters in just about every cafeteria in the United States with directions on how to perform this life saving move.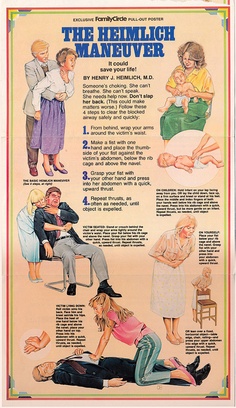 June 1st ~

National Donut Day (first Friday In June) has been celebrated annually every year since 1938, when it began to honor the women who served soldiers doughnuts during World War I.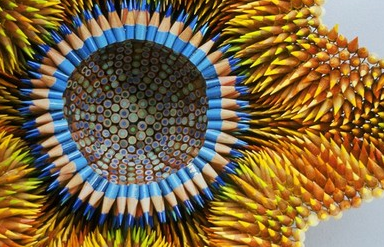 June 2nd ~ Drawing Day or Pencil Day – Celebrated on the first Saturday in June, this is a day to drop everything, except babies, and pick up a pencil and draw a picture. That's the easy part. The hard part, for some, is that when you are finished with your picture, you need to share your art with others. This is a day to encourage the love of art and drawing and to share art amongst ourselves.
June 2nd ~ 3-Ring Circus Day In 1835, P. T. Barnum ran the first major three-ring circus in the United States. The Barnum & Bailey circus was later formed.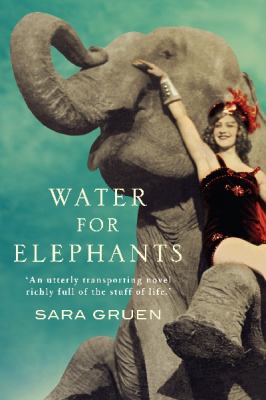 June 3rd ~ First Sunday in June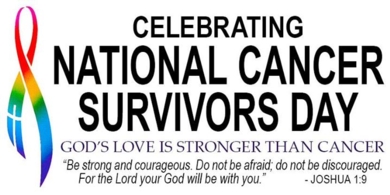 June 3rd ~


Today is your opportunity to repeat whatever you want to do over again. Wear the same clothes you wore yesterday, repeat a favorite activity as many times as you want, repeat someone's words back to them. Whatever you desire to do again, do it today.

June 4th ~ Capitol Records

Birthday 1942
Founded by Johnny Mercer & Buddy DeSylva
June 6th ~
http://www.dday.org/the-memorial/why-bedford-the-bedford-boys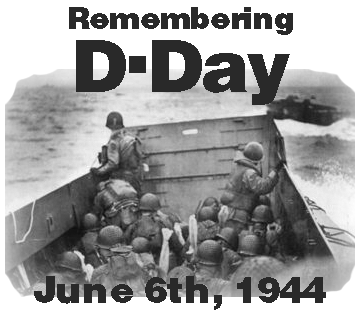 June is PTSD Awareness Month
http://www.ptsd.va.gov/public/index.asp

June 8th ~ World Oceans Day
June 9th ~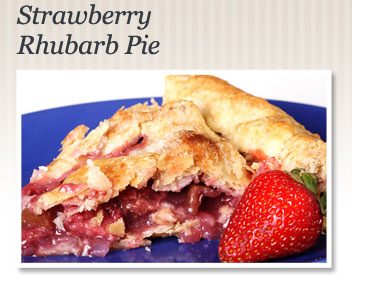 National Strawberry Rhubarb Pie Day
Ingredients
| | |
| --- | --- |
| 1 cup | white sugar |
| 1/2 cup | all-purpose flour |
| 1 pound | fresh rhubarb, chopped |
| 2 pints | fresh strawberries |
| 1 | recipe pastry for a 9 inch double crust pie |
| 2 tablespoons | butter |
| 1 | egg yolk |
| 2 tablespoons | white sugar |
Cooking Instructions
Preheat oven to 400 F (200 C).

In a large bowl, mix flour and sugar. Add strawberries and chopped rhubarb. Toss with sugar and flour and let stand for 30 minutes.

Pour filling into pie crust. Dot top with butter, and cover with top crust. Seal edges of top and bottom crust with water.

Apply yolk to top of pie, using a pastry brush. Sprinkle with sugar. Cut small holes in top to let steam escape.

Bake at 400 degrees F (200 degrees C), for 35 to 40 minutes, or until bubbly and brown. Cool on rack.

8 servings

Submitted by "Terri" to Allrecipes.com

Also, it's Donald Duck's birthday!!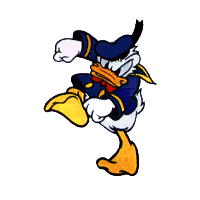 Remember: Old ducks never die, they just quack up.

June 10th ~

Ballpoint Pen's Birthday In 1940 the Bíró brothers and a friend, Juan Jorge Meyne, fled Nazi Germany and moved to Argentina. On 10 June they filed a patent and formed Bíró Pens of Argentina. The pen was sold in Argentina under the Birome brand (Bíró and Meyne), which is how ballpoint pens are still known in that country.

June 12th ~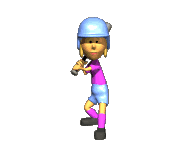 Little League Girls Baseball Day
Girls were first allowed to play Little League baseball on this date in 1974.


June 13th ~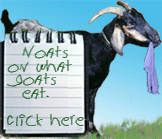 Weed Your Garden Day


June 13th ~ National Bathroom Reading Month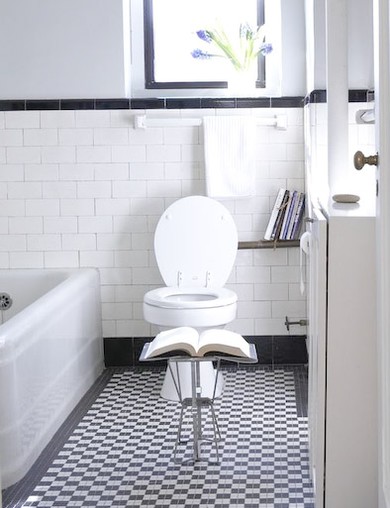 "That book has been on a wild ride." — Jerry Seinfeld
Recommended reading list includes: How To Be Alone by Jonthan Franzen, Great Expectations by Charles Dickens, and Game of Thrones by George R.R. Martin.


June 14th ~

Flag Day
Sing along with the best!

June 15th ~

Go Fly a Kite Day (with Dad or Granddaddy

!)
June 16th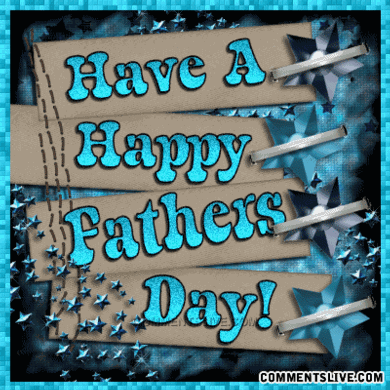 June 17th ~

Eat Your Vegetables Day
"If you only knew the power of the green side." — Darth Vegan

June 18th ~

Go Fishing Day

June 19th ~ World Sauntering Day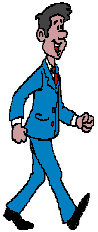 Walk like a Man!

June 20th ~

World Juggling Day

June 21st ~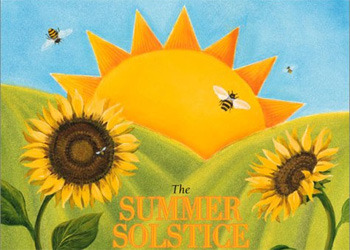 Tyler, Texas, U.S.A.
Summer solstice 2018 in Northern Hemisphere will be at 5:07 AM cdt
Each year, the timing of the solstice depends on when the Sun reaches its farthest point north of the equator. This occurs annually on June 20 or June 21 in North America, depending on your time zone. The word solstice is from the Latin solstitium, from sol (sun) and stitium (to stop), reflecting the fact that the Sun appears to stop at this time (and again at the winter solstice).
Summer Folklore and Verse:
Deep snow in winter, tall grain in summer.–Estonian proverb
When the summer birds take their flight, goes the summer with them.
If it rains on Midsummer's Eve, the filbert crops will be spoiled.–Unknown
Easterly winds from May 19 to the 21 indicate a dry summer.
If there are many falling stars during a clear summer evening, expect thunder. If there are none, expect fine weather.
"One fly does not a summer make." ~Mark Twain from Puddin'head Wilson

I question not if thrushes sing,
If roses load the air
Beyond my heart I need not reach
When all is summer there.
~John Vance Cheney
HERE COMES THE SUN!

June 21st ~ World Handshake Day


HERE COMES THE THUMB!


June 21st ~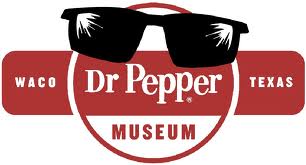 Dr. Pepper Birthday 1885

10 - 2 - 4 ~ Time for a Dr. Pepper Float!!!
June 21st ~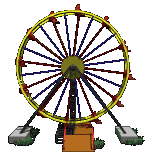 Ferris Wheel Birthday 1893


June 22nd ~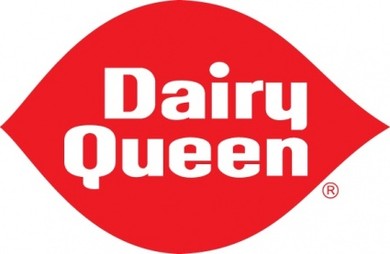 Dairy Queen Birthday 1940 ~ The first Dairy Queen store opened in 1940 in Joliet, Illinois.

June 25th ~ LEON Day - LEON is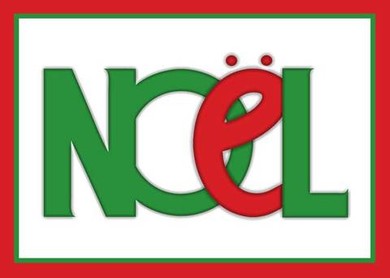 spelled backwards. It means 6 months until Christmas. Do something to get ready for Christmas, buy an early Christmas present, listen to some Christmas music, or send an almost here card to a friend. If they are truly friends, they won't think you are too crazy. Merry Christmas in June!


June 25th ~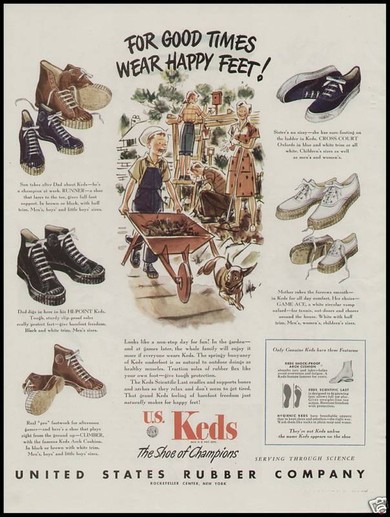 Tennis Shoe Birthday 1947

June 26th ~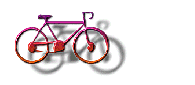 Bicycle Patented In 1819
~Bicycle History in Debate:
Some history books will state that Pierre and Ernest Michaux, the French father and son team of carriage-makers, invented the first bicycle during the 1860s. Historians now disagree and there is evidence that the bicycle is older than that. However, historians do agree that Ernest Michaux did invent the modern bicycle pedal and cranks in 1861.


June 27th - National PTSD Awareness Day is celebrated annually on June 27. It aims to raise awareness of posttraumatic stress disorder, a mental health problem that may develop after a person has been exposed to one or more traumatic events. PTSD is a lingering reminder that turns every day into a potential minefield, with flashbacks and triggers potentially hidden around every corner.
http://content.govdelivery.com/accounts/USVHA/bulletins/10ba349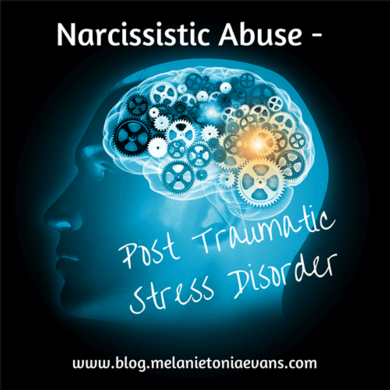 June 27th ~ Paul Bunyan Day – This is a day for tall tales. We've all heard of Paul Bunyan. Tell your children about him today. Don't forget about Babe, the Blue Ox. Feel free to add your own embellishments to the story, that's what makes a tall tale so much fun.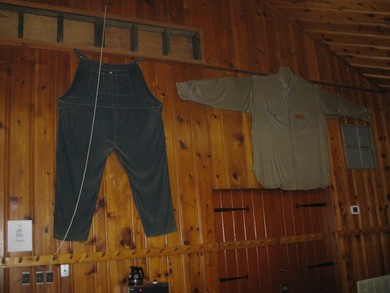 June 27th ~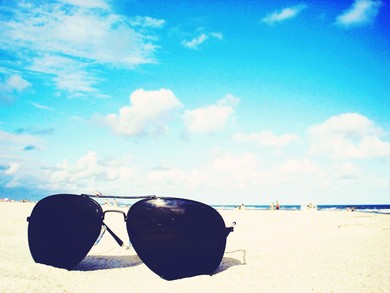 -
Sunglasses Day is a shady day for your eyes.

Why do people wear sunglasses?
You want to be a movie star and they all wear sunglasses.

You're looking to hide behind a big, dark pair of sunglasses, and travel unseen through the streets.

A little espionage, eh!?

You want to make a fashion statement.

And, Oh yes.... A few of us wear sunglasses to protect our eyes from the harmful rays of the sun. Sunglasses protect your eyes from harmful UV rays. Your Optician will tell you that sunglasses with UV protection, will help to avoid cataracts. They also report that UV rays can be stronger in the winter, as the sun's rays hit you on the way down....and as it is reflected back up from snow

.


June 27th ~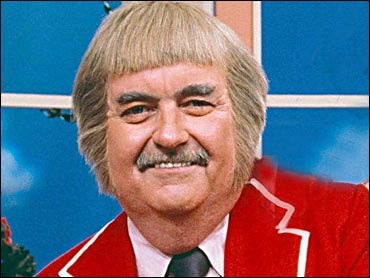 Captain Kangaroo's Birthday 1927


June 28th ~ Let It Go Day~Whatever has been bothering you, let it go!
June 29th ~ No Longer Plain M&Ms Day
In 2000, M&M/Mars renamed their plain M&Ms as
Milk Chocolate M&Ms.

June 30th ~


Corvette's Birthday 1953
First generation (C1) begins: Production starts on June 30 (300/$3498); polo white with red interior and black top is only color combination; options were interior door handles; "clip in" side curtains were a substitute for roll-up windows.


June 30th ~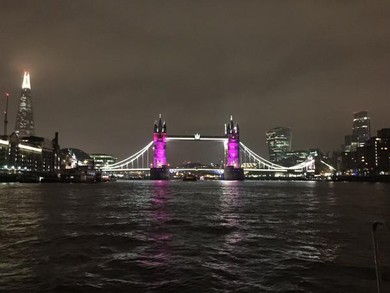 London Bridge Birthday 1894

ALSO CELEBRATING:
National Soul Food Month ~ Pickled Pig's Fete
National Accordion Awareness Month ~ If a wild accordion player thinks outside the squeezebox, then a man who dances himself dizzy to accordion music will see polka dots.

Rebuild Your Life Month - It's never too late to start--just sometimes, too late to finish!


A perfect summer day is when the sun is shining, the breeze is blowing, the birds are singing, and the lawn mower is broken. ~James Dent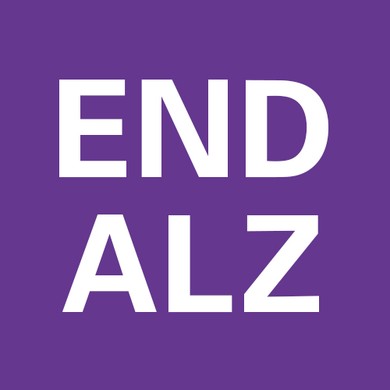 PRIVACY NOTICE: All contact information (address, phone number, e-mail address) entered into this website will be kept confidential. It will not be shared or distributed. Your contact information is private: your street address, e-mail address, and phone number cannot be seen by the classmates unless you grant permission on your Profile. When someone clicks on your name, the only contact information they will see is your city and state and whatever information about yourself you choose to put on your Profile. Unless you explicitly grant your permission, your email address is not visible, although an email can be sent to you using the contact box at the bottom of your Profile page.

Email notifications from this website: For those of you with spam blocking or email filtering capabilities, please add noreply@classcreator.net to your email account as a safe sender in order to receive email communication from this website. We do not want to receive "bounce back" emails and don't want you to miss receiving emails from other classmates! :)