John Tyler High School Tyler,Texas


It's time for our Christmas Turkey Contest. Those who participate will get a chance to win one of three Greenberg 6-lb turkeys. The focus of the contest is on your Christmas memories because that's one of the things that makes Christmas and the holiday season so special to many of us. More about that in a moment, but first this: since we want to order the turkeys in time for them to arrive before Christmas, the contest deadline is 13 December. We talked with Greenberg's office people and they gave us this date.
Well, what sort of Christmas memories might you post in order to be entered in the contest? Here's just a sampling of what we came up with: a holiday recipe that is popular with you and your family; a family or personal Christmas photo; a Christmas music experience you enjoyed; a holiday surprise - a gift, special visit from a family member, a surprise appearance of Santa, etc.; Christmas tree ornaments with a unique history or meaning; recollections of someone for whom Christmas was especially important; a particularly funny Christmas card; the important thing is sharing our wonderful Christmas memories with each other.
Winning the turkey might fill your belly on Christmas day, but we think the memories you share will fill our hearts with the Christmas spirit.
We have re-activated our enjoyable Holiday Recipes page that was very popular from our first website year. In addition to that, we have brought the Christmas Memories page up to date by adding Message Forum holiday entries from 2013, 2014, & 2015. That means you can look through eight seasons worth of Christmas time memories. And we would be remiss if we didn't say that the additional recollections include a Christmas turkey mystery!!
Entering is simple. Just post your memory on the Message Forum. Post as many memories as you wish. If you have technical questions or need help, contact us and we'll assist you.
Best wishes to all of you for the upcoming holidays!!
The JT68 Website Staff
Jake, Anita, Reeves, Susan & Judy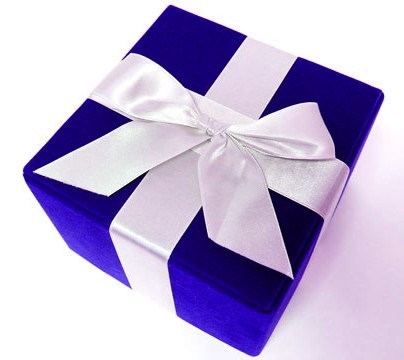 The John Tyler High School Class of 1968 offical website strives to keep fresh and interesting material on the HOME PAGE, with other pages dedicated to preserving our past and memories.
Your input helps this site remain vibrant.

Members can input directly in 5 areas on the site:
JT68 PROFILES & MORE/Classmate Profiles - your individual info
MESSAGE FORUM - daily sharing
LIONS DEN - voice your stance on politics, religion, share recipes, etc.
These 2 areas must be enabled/controlled from your Edit Profile tab:
LIVE CHAT/INSTANT MESSAGING - visit with classmates online in real time
If you need help, try the WEBSITE HELPFUL HINTS/How-To Information page or use the CONTACT US link
to get an answer, share ideas, and/or concerns.
Please address those to Jake, Reeves, or Susan.
Please do not call our home/cell phone numbers unless it is an emergency.
We ban any material which is pornographic or has personal attacks.
Such will be deleted!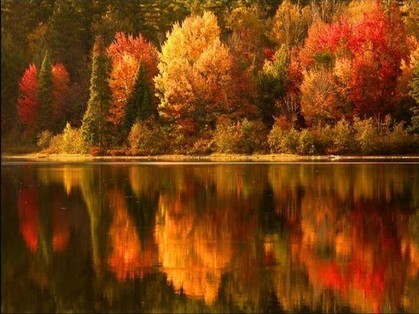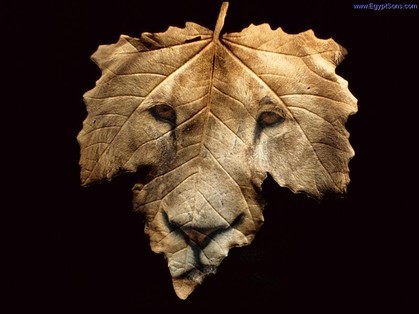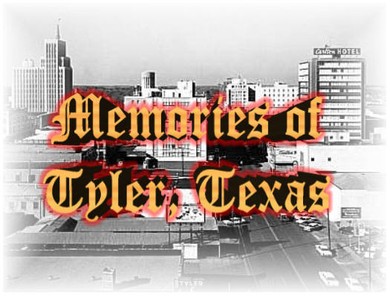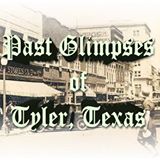 November is one of 4 months in the Gregorian Calendar that has 30 days.
November comes from the Latin word root "novem," which means nine. It was originally the 9th month in the Roman Calendar.
In Finland they call November "marraskuu" which translates as "month of the dead."
November 1st is celebrated in many Christian churches as All Saints Day.


The birthstone for November is topaz.




The flower that represents November is the Chrysanthemum.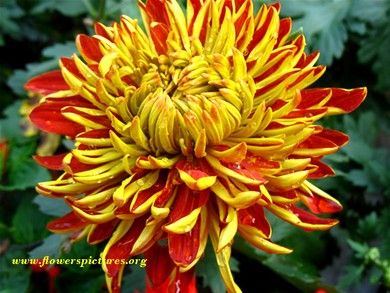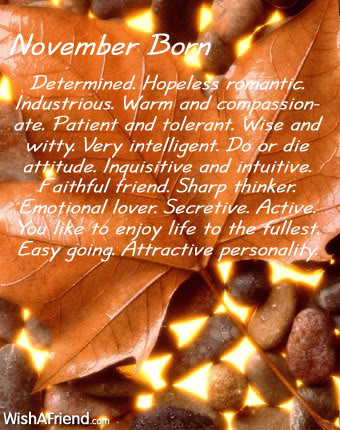 The Month of November is:

Military Family Month
National Tobacco Awareness Month
National Beard Month
Aviation History Month
Child Safety Protection Month
International Drum Month
National Adoption Awareness Month
National Epilepsy Month
National Model Railroad Month
National Novel Writing Month
Native American Heritage Month
Peanut Butter Lovers Month
Real Jewelry Month
National Sleep Comfort Month


November Events:
1st -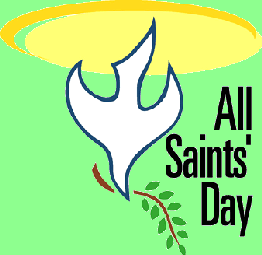 1st -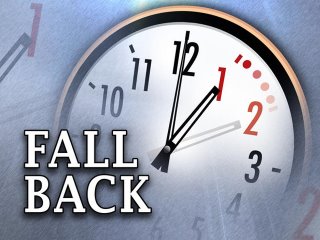 Daylight Savings Time ends!
Clocks fall back one hour at 2 a.m.

People fall back, and their dogs fall back, too, for an hour's more sleep. The day goes wrong an hour later than usual.



2nd - Look for Circles Day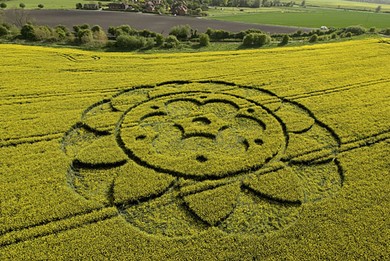 Go forth, in search of circles.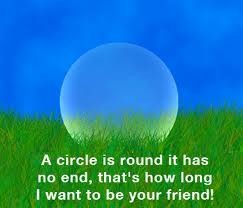 3rd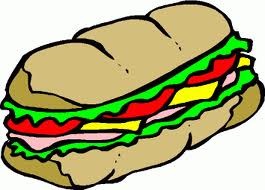 - Sandwich Day - It is estimated that Americans eat 300 million sandwiches each day - that's more than one for every man, woman and child in the nation!
4th -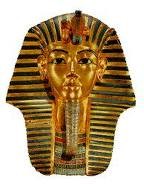 King Tut Day - On this day in 1922, Howard Carter and his team of archaeologists found the entrance to King Tutankhamen's tomb in Egypt. It took many years to excavate the whole thing and find all of the gold treasure that had been buried with the King who was only 19 years old when he died.

6th - Marooned without a Compass Day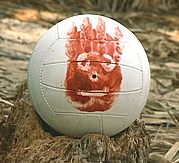 Book Lovers Day - 1st Saturday of the month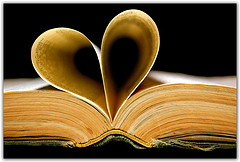 9th - Chaos Never Dies Today is designed for you. It's a day to recognize the chaos in your life. Rather, its a way of life. You can partake in this special day, by putting just a little order back into your life. You can start, by picking one thing that is really disrupting your life, and change it...for the good.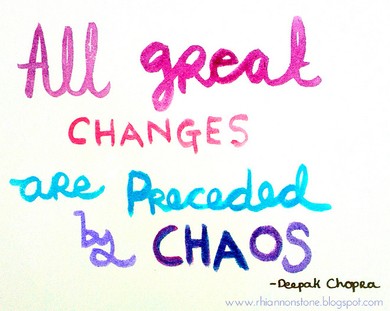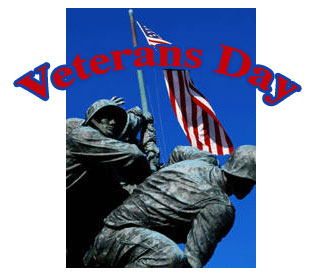 11th – Veterans Day (also known as Remembrance Day & Armistice Day)
In 1918, on the eleventh hour of the eleventh day in the eleventh month, the world rejoiced and celebrated. After four years of bitter war, an armistice was signed.
The "war to end all wars" was over.

13th – Sadie was "the homeliest gal in the hills" who grew tired of waiting for the fellows to come a courtin'. Her father, Hekzebiah Hawkins, a prominent resident of Dogpatch, was even more worried about Sadie living at home for the rest of his life, so he decreed the first annual Sadie Hawkins Day, a foot race in which the unmarried gals pursued the town's bachelors, with matrimony the consequence. And as we learned in school: beware of consequences!!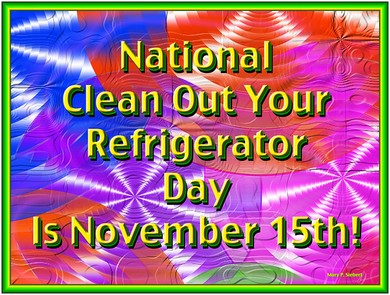 And, please don't open that container of moldy yuck you found near the back of the fridge, stick it under someone's nose and say "Does this smell bad to you?!" If they're lying passed out on the floor, that ought to answer your question.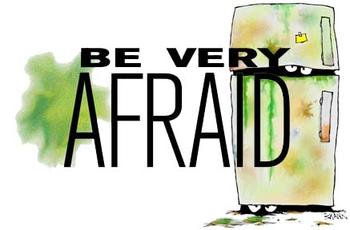 15th – America Recycles Day!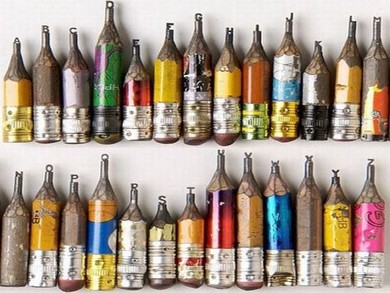 Try out some recycled art!!
15th - National Philanthropy Day - Over the course of history, philanthropists have made great contributions to those in need, and to worthy causes.
While we commonly view Philanthropy as a monetary contribution, the voluntary efforts at fund raising is also within the definition of philanthropy. So, if you have little extra money to contribute, you can turn your labor effort into charitable cash contributions by participating in fundraisers, making you a Philanthropist!

17th - Homemade Bread Day Put your dough where your mouth is!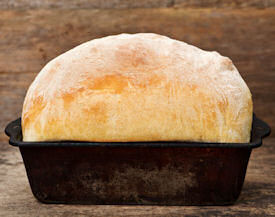 Great American Smoke Out Day - 3rd Thursday of November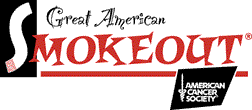 The American Cancer Society is marking the Great American Smokeout in November by encouraging smokers to use the date to make a plan to quit, or to plan in advance and quit ... They can help you plan your quit day and help you deal with cravings.
19th - "Have a Bad Day" Day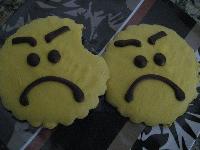 20th - Absurdity Day Some days are truly illogical and senseless, the very definition of this day. Have fun with it and don't try to make any sense out of it. Have a mind-boggling and absurd Absurdity Day.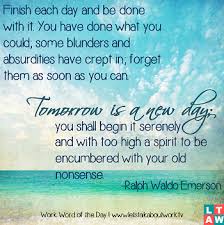 22nd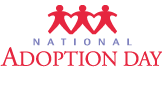 This special day is promoted and sponsored by a variety of child care and adoption groups. According to the websites of these sponsors, this day was created to finalize thousands of annual adoptions, and to celebrate and give recognition to families that adopt children. It is also intended to raise awareness of the tens of thousands of children awaiting adoption.
24th - Thanksgiving Day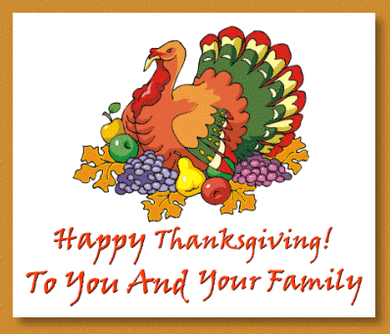 25th - Black Friday and .....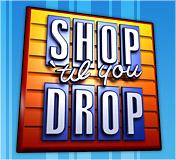 "You're Welcome!" Day
This very special day comes the day after Thanksgiving. On Thanksgiving Day we say "Thanks!" for what we have. So, it only seems natural that "You're Welcome!" immediately follows a "Thank You!"
27th – Pins & Needles Day - It's a day of eager anticipation, as we await an event or for something to happen. One could argue that kids are on pins and needles from now until Christmas, as they nervously wonder if they have been good enough to receive a visit from Santa in a few weeks. We hope you have a happy, calm, and relaxing day instead.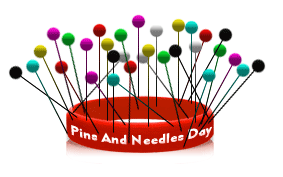 28th - Red Planet Day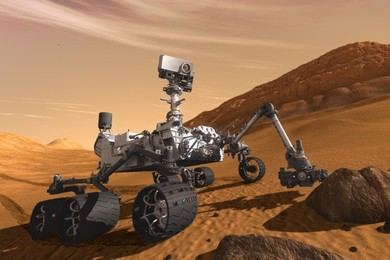 30th - Stay at Home because you are Well Day Call your place of work and say "I need the day off, because I'm feeling really well." Your employers will be so appreciative of your blatant honesty that they will fully support your glorified mental health day. Just Sayin!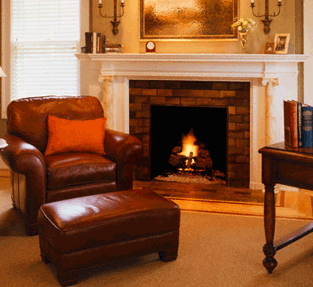 PRIVACY NOTICE: All contact information (address, phone number, e-mail address) entered into this website will be kept confidential. It will not be shared or distributed. Your contact information is private: your street address, e-mail address, and phone number cannot be seen by the classmates unless you grant permission on your Profile. When someone clicks on your name, the only contact information they will see is your city and state and whatever information about yourself you choose to put on your Profile. Unless you explicitly grant your permission, your email address is not visible, although an email can be sent to you using the contact box at the bottom of your Profile page.

Email notifications from this website: For those of you with spam blocking or email filtering capabilities, please add noreply@classcreator.net to your email account as a safe sender in order to receive email communication from this website. We do not want to receive "bounce back" emails and don't want you to miss receiving emails from other classmates! :)