John Tyler High School Tyler,Texas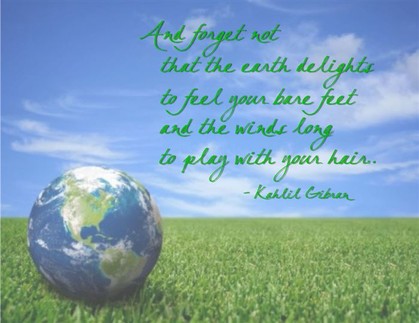 The John Tyler High School Class of 1968 offical website strives to keep fresh and interesting material on the HOME PAGE, with other pages dedicated to preserving our past and memories.
Your input helps this site remain vibrant.
Members can input directly in 5 areas on the site:
JT68 PROFILES & MORE/Classmate Profiles - your individual info
MESSAGE FORUM - daily sharing
LIONS DEN - voice your stance on politics, religion, share recipes, etc.
These 2 areas must be enabled/controlled from your Edit Profile tab:
LIVE CHAT/INSTANT MESSAGING - visit with classmates online in real time
If you need help, try the WEBSITE HELPFUL HINTS/How-To Information page or use the CONTACT US link to get an answer, share ideas, and/or concerns. Please address those to Jake, Reeves, or Susan.
Please do not call our home/cell phone numbers unless it is an emergency.
We ban any material which is pornographic or has personal attacks.
Such will be deleted!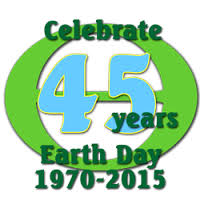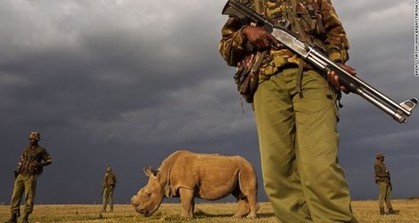 What's believed to be the world's last male northern white rhino guarded in Kenya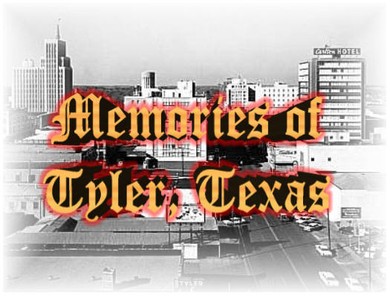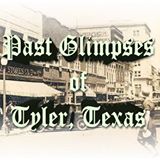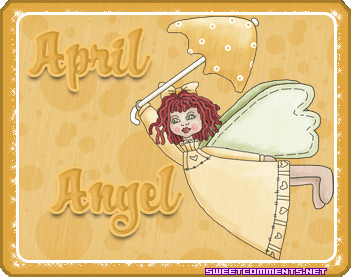 Sweet April showers
Do spring May flowers.
~Thomas Tusser, A Hundred Good Points of Husbandry, 1557


The sun was warm but the wind was chill.
You know how it is with an April day.
When the sun is out and the wind is still,
You're one month on in the middle of May.
But if you so much as dare to speak,
a cloud comes over the sunlit arch,
And wind comes off a frozen peak,
And you're two months back in the middle of March.
~Robert Frost, Two Tramps in Mud Time, 1926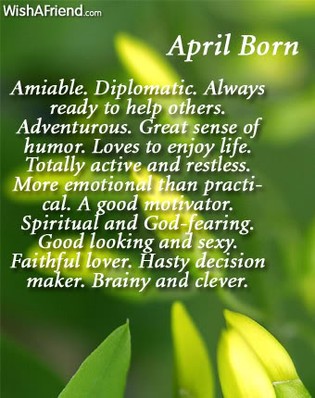 April is the fourth month of the year in the Gregorian Calendar, and one of four months with a length of 30 days. April was originally the second month of the Roman calendar, before January and February were added by King Numa Pompilius about 700 BC. It became the fourth month of the calendar year during the time of the decemvirs about 450 BC, when it also was given 29 days.
April starts on the same day of the week as July in all years, and January in leap years.


April Symbols

The birthstone of April is the diamond, which symbolizes innocence.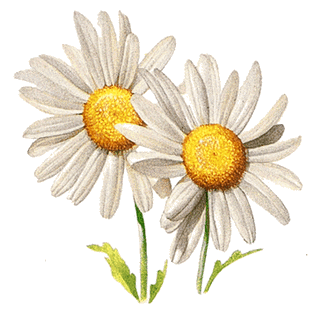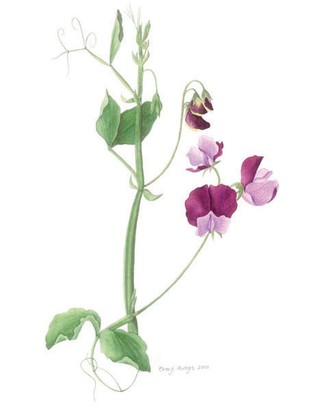 The birth flower is typically listed as either
the Daisy or the Sweet Pea.


The Month of April is:
National Humor Month
International Guitar Month
Keep America Beautiful Month
Lawn and Garden Month
Poetry Month
National Pecan Month
National Welding Month
Records and Information Management Month
Stress Awareness Month
Sexual Assault Awareness Month


Weekly Celebrations:

Read a Road Map Week
Garden Week
Library Week - 12th-18th
Organize Your Files Week
Medical Labs Week
Administrative Assistants Week
National Karaoke Week
April special days:


1st -


"The first of April is the day we remember what we are the other 364 days of the year." ~Mark Twain


2nd -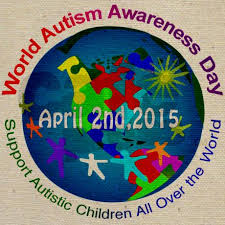 3rd -

Don't Go to Work Unless it's a Fun Day - We know your decision!

Don't Go to Work Unless it's a Fun Day might be your day to sleep in. If this day falls on a Saturday or Sunday when you are normally off of work, it's an easy day to participate in. Otherwise, make sure you get your boss' approval prior to participating. Wouldn't it be nice to wake up in the morning and decide whether you will go to work? If it is going to be fun at work, you get up and go. Otherwise, you turn over and go back to sleep.
3rd - Tweed Day

Tweed Day celebrates one of two things:
1. Either it celebrates the warm, fashionable woolen clothing that originated in Scotland. Seemingly always in fashion, tweed keeps you warm and looks good, too. It should come as no surprise to learn that tweed is more popular in the north, and not often worn in the south.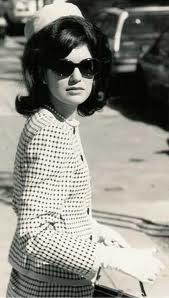 Or,...2. it celebrates the birthday of a corrupt New York City politician.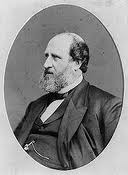 William Magear "Boss" Tweed, who was born on April 3, 1823. Boss Tweed was a politician from NYC. He was a U.S. Senator, and a NY State Senator. His claim to fame was being convicted of graft and corruption, for stealing millions of dollars from NYC. Our problem with this theory is why a special day for a convicted crook!?
We'd like to believe that Tweed Day celebrates Tweed suits. Conversely, do we really want to celebrate the birth date of a crook??? We'll let you make the call.
4th -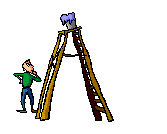 Walk Around Things Day

Walk Around Things Day is an important day to avoid problems and risks, by simply walking around the potential problem. You wouldn't walk under a ladder, would you? Then, it is also wise to walk around objects, especially those that pose risk or danger.
"Walk around things" can also be used figuratively. It is also wise to walk around, or avoid, topics, issues, and problems that are sticky, may provoke an argument, or are not readily solved.
If ever there was a day to "Walk Around Things," today is that day.
5th -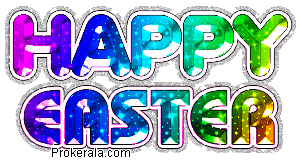 6th - Dyngus Day always the Monday after Easter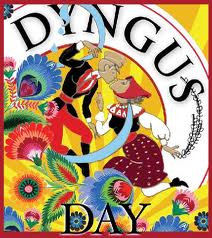 Dyngus Day, also spelled Dingus Day, is a Polish Holiday. It is very popular in Poland and in Polish communities in America. After the long Lenten holiday, Dyngus Day is a day of fun. And, perhaps a little romantic fun. It is always celebrated on the Monday after Easter.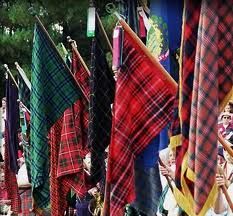 6th - National Tartan Day
This is a holiday for all Scottish-Americans. On this day in 1320, the Declaration of Arbroath was signed. This was a declaration of Scottish independence which generally stated that they didn't have to do what England told them to do and would fight back if attacked by anyone.
6th -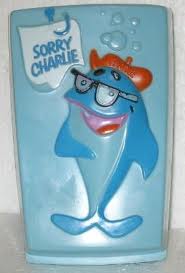 Sorry Charlie Day

Have you ever been rejected? For anything? Sure you have! We all have. Sorry Charlie Day is for all of us who have been spurned, and yet somehow survived it. Take a minute today and reflect upon a past rejection. Then, smile with the realization that "... it happens....to all of us!"

7th - World Health Day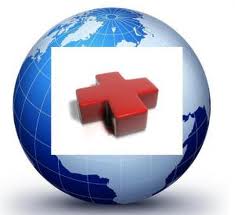 World Health Day is celebrated on 7 April every year to mark the anniversary of the founding of WHO in 1948. Each year a theme is selected that highlights a priority area of public health. The Day provides an opportunity for individuals in every community to get involved in activities that can lead to better health.
2015 Theme: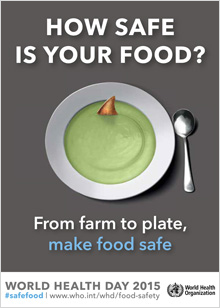 9th -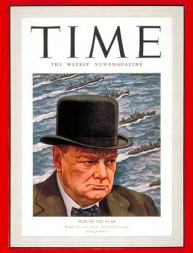 Winston Churchill Day

Winston Churchill Day celebrates the day he was made an honorary US citizen. On this day in 1963, Winston Churchill became the very first person to become an honorary citizen. He was given this honor posthumously. There have only been 6 people (two are a married couple who received it jointly) to be accorded this stature.
What does it take to become an honorary US citizen? You have to have made extraordinary accomplishments or contributions in your life. Then a law must be drafted and voted upon by the U.S. Senate.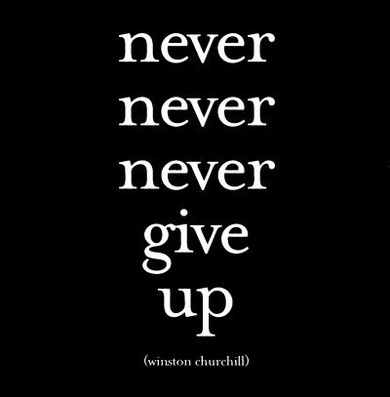 Celebrate today by reading and learning about Winston Churchill, Britain's Prime Minister during World War II.
www.winstonchurchill.org
10th - National Siblings Day
National Siblings Day is the brainchild of Claudia Evart, who thought up the day as a way for siblings to honor, recognize and celebrate each other. She is the founder and director of the Siblings Day Foundation.
Evart, a freelance paralegal from Manhattan, lost her two siblings in separate accidents early in life.
Evart chose April 10 as Siblings Day because it is the birthday of her late sister, Lisette.
Evart has dedicated her life to commemorate National Siblings Day, which needs a presidential proclaim to officially establish National Siblings Day.


12th - Masters Final Round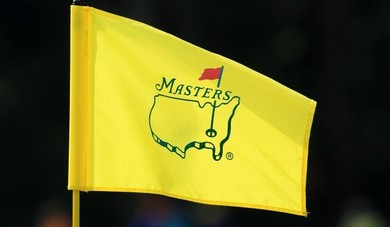 13th - Blame Someone Else Day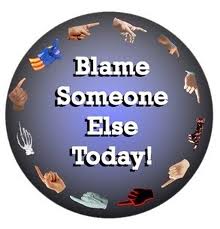 What a great time you can have on this day. Imagine all the problems, errors, and mistakes you could heap on someone else today. On this day you don't have to take responsibility or blame for any faux pas on your part. On the downside, this day comes as a double edged sword. While you are busy putting the blame elsewhere, someone might just be putting the blame on you!
So.....if ther is somethin wrong whif the spellin of this artickle, it's not my fallt.....its' yours.


14th - Look up at the Sky Day - don't you have anything better to do?
I think I see Lions???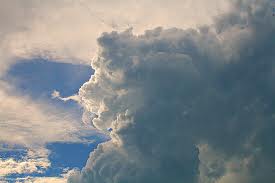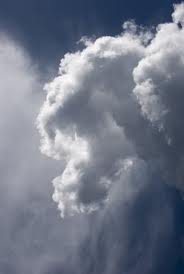 Look Up at the Sky Day is a fun day to check out what's up there. 'Ya never know what might be going on up there. An asteroid or meteor may be on it's way. A solar eclipse could be on display. A flock of geese or birds may be over head (you may need to duck for cover). Or, the clouds may be forming into interesting characters and patterns.
Take a few minutes out from your busy day to look up at the sky today. If nothing else, the break from the routine will be relaxing.
Important Note: If you look up at the sky too long, people are going to think you have nothing better to do. And, maybe you don't!


15th -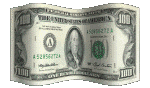 INCOME TAXES PAY-UP DAY - I do not like them, Uncle-Sam-I-Am.
15th - Golfer's Day

Some avid golfers might suggest that any and every day is Golfer's Day. But on this day, it's official. The only question is, does this day honor the golfer, the sport, or the weather? Well, it's a little of each. Golfer's Day is an opportunity to be thankful that someone invented this addicting, yet relaxing hobby.



When Golfer's Day falls on a week day, it is even more special. That means you now have an excuse to take a day off from work and go play a round...or two. Regardless of your score today, you know that even a bad day on the greens, is better than a good day at work.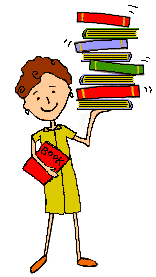 16th - National Librarian Day

Experts of the Dewey Decimal System, your Librarian aids and assists you in identifying and retrieving a myriad of books, periodicals, and reference material. Librarians hold a wealth of knowledge in their heads. Got a subject you are researching? Chances are, the Librarian will point you right to the book you need.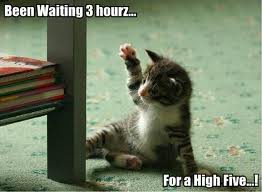 16th - National High Five Day
Gimme a high five. As a matter of fact, give everyone you see a High Five!
The "High Five" is a celebratory slapping of hands atop raised arms. It's been a standard for celebration of sporting victories, special events, competitions and many other activities for decades. It's fun and easy to celebrate this special day. Give a High Five to everyone you see. This includes friends, family, passersby, and total strangers. The more high fives you give, the better.
BTW: It's okay to give a "Low Five" today. But, only after you've given the "High Five."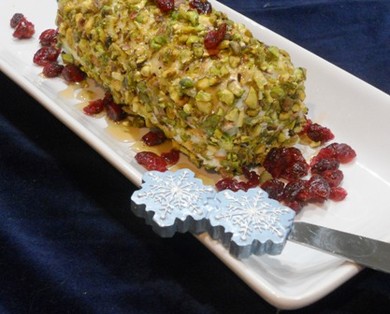 17th - National Cheeseball Day
Pistachio-Crusted Goat Cheese
Ingredients:
1 16 oz. log goat cheese
½ – ¾ c. coarsely chopped roasted pistachio nuts
2 Tbsp. honey
¼ c. dried cranberries
Assorted crackers

Instructions:
Remove the goat cheese from its wrapper and let it sit on the counter for about 10 minutes so it's easier to work with.
Place the nuts in a pie pan or other shallow dish. Roll the goat cheese in the nuts, pressing gently to adhere the nuts to the cheese, until all sides of the log are evenly coated with nuts.
Place the goat cheese on the serving dish and drizzle with the honey.
Scatter the dried cranberries around the cheese and serve with the crackers.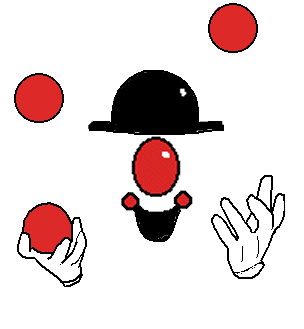 18th - International Juggler's Day - also applies to multi-tasking office workers.
International Jugglers Day and World Juggler's Day celebrates the skill of juggling, and those talented people who can juggle many balls and objects at a time. Common objects include: balls, clubs, swords, plates, rings, and flaming sticks. The best jugglers can juggle up to ten balls at a time.
Celebrate Juggling Day by watching a juggler at work. Better still, get several balls and give juggling a try. 'Ya never know, you just might be a talented juggler!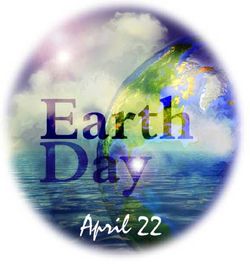 22nd - "In God We Trust" Day – On this day in 1956, President Eisenhower signed a law declaring "In God We Trust" to be our nation's motto. This phrase has appeared on our paper money since that time. It had been used on our coins in the past, but our paper money always said "E pluribus unum."
22nd -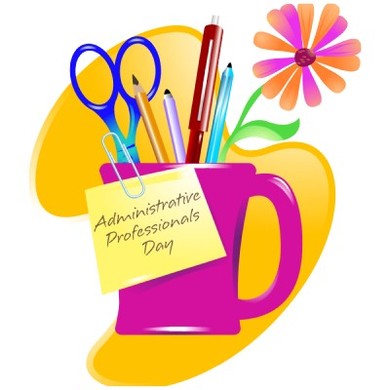 23rd -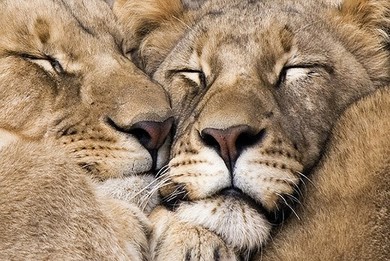 Lover's Day - another day for romance and perhaps...marriage!?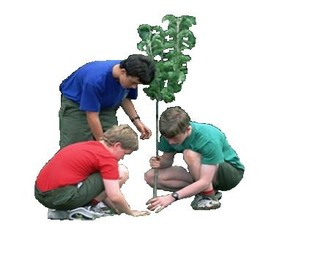 24th - National Arbor Day is a holiday in which individuals and groups are encouraged to plant trees, and is celebrated in a number of countries. It was founded officially by J. Sterling Morton in Nebraska in 1872. By the 1920s each state in the United States had passed public laws that proclaimed a certain day to be Arbor Day or Arbor and Bird Day observance. The dates differ and were established depending on climate and suitable planting times.
ARBOR DAY FOR TEXAS IS THE FIRST FRIDAY IN NOVEMBER!

Trees
by Joyce Kilmer
I think that I shall never see
A poem as lovely as a tree.
Against the earth's sweet flowing breast;
A tree that looks at God all day,
And lifts her leafy arms to pray;
A tree that may in Summer wear
A nest of robins in her hair;
Upon whose bosom snow has lain;
Who intimately lives with rain.
Poems are made by fools like me,
But only God can make a tree.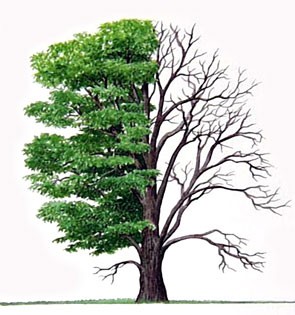 Brook Hill to honor veterans at Vietnam War commemoration
Saturday, April 25
The Brook Hill School will be the host of a commemoration of the end of the Vietnam War Saturday, April 25. The event will feature key centerpieces such as the AVTT Engraving's "Traveling Vietnam Memorial Wall" and a UH-1 Huey Helicopter gunship that was erected and dedicated in front of the American Freedom Museum in November. Tours of the AFM will also be available throughout the day. FILE PHOTO



Veterans of the Vietnam War, family members, and the public are invited to attend an event commemorating the 40th anniversary of the end Vietnam War to be held 10 a.m. – 5 p.m. Saturday, April 25, at The Brook Hill School, located at 1051 N. Houston, in Bullard.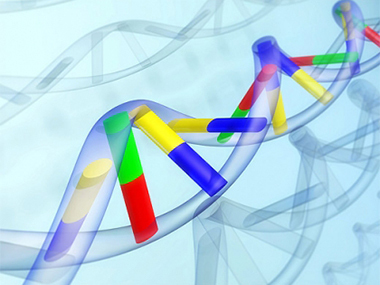 25th - DNA Day – On this day in 1953, James Watson, Francis Crick, Maurice Wilkins, and Rosalind Franklin published papers on the structure of DNA. Then, on this day in 2003, the genome project was declared as complete as it was financially able to be. The Senate and House of Representatives declared April 25, 2003 to be DNA Day, intending it to be just a one day celebration. However, several other non-governmental groups have declared it to be World DNA Day or International DNA Day, every year since then.
26th - Richter Scale Day
Richter Scale Day celebrates the birth of the inventor of the Richter Scale. Born on April 26, 1900, American seismologist Charles F. Richter (1900–1985) invented the Richter Scale in 1935.
The Richter Scale measures the amount of energy released by an earthquake by measuring the magnitude or seismic waves produced by an earthquake. The Richter Scale measures from 0 to 9. On the scale, each increase in number represents an earthquake 10 times more powerful. At 4.5 an earthquake can damage buildings and structures. At 7 on the Richter scale, severe and catastrophic damage can occur.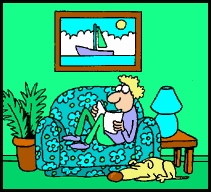 Deadliest/Strongest Earthquakes:
August 24, 70: Mount Vesuvius, Italy erupts, burying Pompeii and Herculaneum. Thousands killed.
January 23, 1556: Shaanxi province, China. Deadliest earthquake in history kills 830,000 people.
April 18, 1906: The famous San Francisco earthquake and fire. 7.8 on the Richter scale.
December 16, 1920: Gansu province, 200,000 killed. 8.6 on the Richter scale.
September 1, 1923: Tokyo and Yokahoma, Japan. 8.3 magnitude earthquake destroys 1/3 of Tokyo and most of Yokohama. Over 140,000 killed.
May 22, 1927: Xining, China: 8.3 magnitude earthquake, approximately 200,000 killed.
May 22, 1960: Strongest earthquake ever recorded, at 9.5 magnitude, occurs off the coast of Chile.
In 1964, Alaskan earthquake measured 8.4.
Feb. 9, 1971 - Sylmar Earthquake measured 6.6 on the Richter scale
Jan 17, 1994 - Northridge Earthquake 6.7
December 26, 2004: An earthquake measuring 9.0 on the Richter scale off the coast of Sumatra, Indonesia creates the deadliest Tsunami in history. The waves reach numerous Asian and African countries. More than 225,000 killed, millions homeless.
October 2, 2005: Kashmir, Pakistan, a 7.6 magnitude earthquake kills more than 80,000 people.
27th -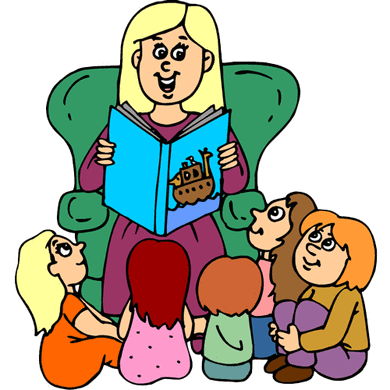 Tell a Story Day
Tell a Story Day celebrates story-telling of all kinds. It doesn't matter if it's fiction or non-fiction, a tall tale, or folk lore. Today is a day to tell 'em all. Stories can be from a book, other written material, or from memory. Libraries celebrate this day with story telling hours for kids. You can enjoy today telling stories to your kids, family members, or organizations and groups that you belong to.
28th - Kiss Your Mate Day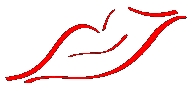 Kiss Your Mate Day is a perfect chance to smooch with your partner. As if you need an opportunity to share a kiss or two with the one you love. With spring in the air, April is an appropriate time for Kiss Your Mate Day. Researchers tell us that kissing, an important part of romance and intimacy, is the first thing to go in a relationship. If you don't currently kiss your mate everyday, use today to re-establish kissing in your life.
Here are some Kiss Your Mate Day tips and rules:
There is no upper limit to the number of times you can kiss your mate today.

There is no upper limit to the number of kisses you can share today.

It is highly recommended that you limit your kisses to just one mate.

If you don't have a mate, it's alright to kiss someone who is not formally your mate.... Hey, you never know. This day may be a beginning.......

You can kiss your mate wherever you want (location/place).

You can kiss your mate wherever you want (anatomically speaking)

Giving candy or flowers is not required. But, we suggest that those who do, will receive more kisses.
29th -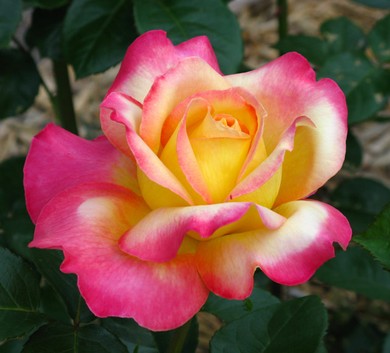 "Peace" Rose Day
The Peace Rose was developed by French horticulturist, Francis Meiland. He wanted to save the rose during World War II when it seemed inevitable that France would fall to Germany, so he sent cuttings of his rose to friends in Italy, Germany, Turkey and the U.S. It made it onto the last plane to the U.S. before the German invasion. During the war it was cultivated in the U.S. by the Conrad Pyle Co. In 1945, Monsieur Meiland contacted Field Marshall Alan Brooke, one of the master strategists of the U.S. whose strategies helped win the war, and offered to name the rose after him. But Brooke suggested that he name it "peace" instead. Its name was announced on this day in 1945, the day that Berlin fell to Allied forces, and the war was officially over.
30th - Hairstyle Appreciation Day

Hairstyle Appreciation Day celebrates uniqueness of all styles of hair. It allows us to express our individuality. Each generation of youth creates it's own hairstyles, or come back to styles that were popular years ago. We include among the hairstyles, hair coloring and shaved heads. After all, no hair is a hair style.
Perhaps the most famous hair style for women was the "beehive" of the fifties. During the same period, crew cuts were the cut of choice for the guys.
Hair Through History: 9 Hairstyles that Defined the 1960's:
1. The Beehive
2. The Flipped Bob
3. The Mop Top
4. The Bombshell
5. The New Pixie
6. The Vidal Sassoon Cut
7. Afros
8. Hippie Hair
9. Accessories
Celebrate this day! Try a new DO!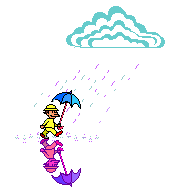 Let the rain kiss you.
Let the rain beat upon your head with silver liquid drops.
Let the rain sing you a lullaby.
The rain makes still pools on the sidewalk.
The rain makes running pools in the gutter.
The rain plays a little sleep-song on our roof at night--
And I love the rain.
~Langston Hughes, 1902-1967, April Rain Song



PRIVACY NOTICE: All contact information (address, phone number, e-mail address) entered into this website will be kept confidential. It will not be shared or distributed. Your contact information is private: your street address, e-mail address, and phone number cannot be seen by the classmates unless you grant permission on your Profile. When someone clicks on your name, the only contact information they will see is your city and state and whatever information about yourself you choose to put on your Profile. Unless you explicitly grant your permission, your email address is not visible, although an email can be sent to you using the contact box at the bottom of your Profile page.

Email notifications from this website: For those of you with spam blocking or email filtering capabilities, please add noreply@classcreator.net to your email account as a safe sender in order to receive email communication from this website. We do not want to receive "bounce back" emails and don't want you to miss receiving emails from other classmates! :)