John Tyler High School Tyler,Texas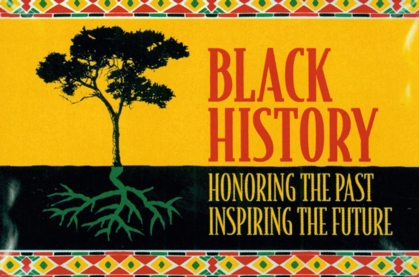 It's Black History Month
Here are some quotes from James Baldwin, American writer and poet, to help us remember to do what's right and to know what's wrong - with society and with ourselves:
Not everything that is faced can be changed, but nothing can be changed until it is faced.
The paradox of education is precisely this - that as one begins to become conscious one begins to examine the society in which he is being educated.
Children have never been very good at listening to their elders, but they have never failed to imitate them.
I imagine one of the reasons people cling to their hates so stubbornly is because they sense, once hate is gone, they will be forced to deal with pain.
Anyone who has ever struggled with poverty knows how extremely expensive it is to be poor.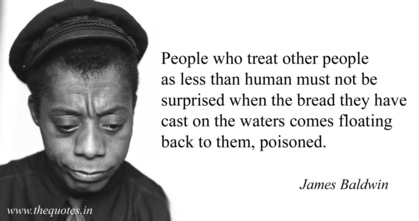 A Contribution to Statistics
by Wislawa Szymborska (1923 - 2012), Poland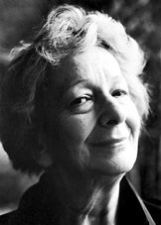 [English version by Clare Cavanagh and Stanislaw Baranczak
Original Language Polish]

Out of a hundred people

those who always know better
-- fifty-two

doubting every step
-- nearly all the rest,

glad to lend a hand
if it doesn't take too long
-- as high as forty-nine,

always good
because they can't be otherwise
-- four, well maybe five,

able to admire without envy
-- eighteen,

suffering illusions
induced by fleeting youth
-- sixty, give or take a few,

not to be taken lightly
-- forty and four,

living in constant fear
of someone or something
-- seventy-seven,

capable of happiness
-- twenty-something tops,

harmless singly, savage in crowds
-- half at least,

cruel
when forced by circumstances
-- better not to know
even ballpark figures,

wise after the fact
-- just a couple more
than wise before it,

taking only things from life
-- thirty
(I wish I were wrong),

hunched in pain,
no flashlight in the dark
-- eighty-three
sooner or later,

righteous
-- thirty-five, which is a lot,

righteous
and understanding
-- three,

worthy of compassion
-- ninety-nine,

mortal
-- a hundred out of a hundred.
Thus far this figure still remains unchanged.

The John Tyler High School Class of 1968 offical website strives to keep fresh and interesting material on the HOME PAGE, with other pages dedicated to preserving our past and memories.
Your input helps this site remain vibrant.

Members can input directly in 5 areas on the site:
JT68 PROFILES & MORE/Classmate Profiles - your individual info
MESSAGE FORUM - daily sharing
LIONS DEN - voice your stance on politics, religion, share recipes, etc.
These 2 areas must be enabled/controlled from your Edit Profile tab:
LIVE CHAT/INSTANT MESSAGING - visit with classmates online in real time
If you need help, try the WEBSITE HELPFUL HINTS/How-To Information page or use the CONTACT US link
to get an answer, share ideas, and/or concerns.
Please address those to Jake, Reeves, or Susan.
Please do not call our home/cell phone numbers unless it is an emergency.
We ban any material which is pornographic or has personal attacks.
Such will be deleted!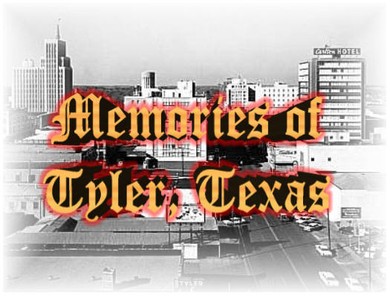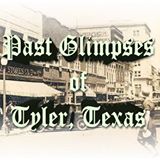 The day is ending,
The night is descending;
The marsh is frozen,
The river dead.

Through clouds like ashes
The red sun flashes
On village windows
That glimmer red.
- Henry Wadsworth Longfellow, Afternoon in February
Birthstone: Amethyst


Flower: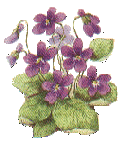 Violet

Astrological Signs: Aquarius: January 20-February 18; Pisces: February 19-March 20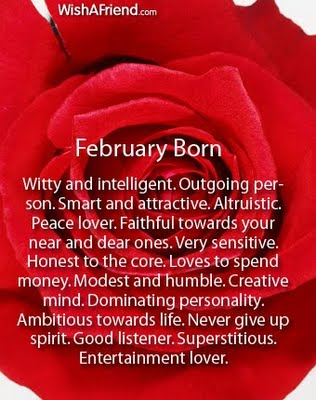 History
February was named after the Latin term februum, which means purification, via the purification ritual Februa held on February 15 in the old Roman calendar. January and February were the last two months to be added to the Roman calendar, since the Romans originally considered winter a monthless period. They were added by Numa Pompilius about 700 BCE. February remained the last month of the calendar year until the time of the decemvirs (c. 450 BCE), when it became the second month.
Under the reforms that instituted the Julian calendar, leap years occurred regularly every fourth year (after a few years of confusion), and in leap years February gained a 29th day. Thereafter, it remained the second month of the calendar year, meaning the order that months are displayed (January, February, March, …, December) within a year-at-a-glance calendar.
Historical names for February include the Anglo-Saxon terms Solmonath (mud month) and Kale-monath (named for cabbage) as well as Charlemagne's designation Hornung. In Finnish, the month is called helmikuu, meaning "month of the pearl"; when snow melts on tree branches, it forms droplets, and as these freeze again, they are like pearls of ice. In Ukrainian, the name of the month means "the month of ice or hard frost."
Freezing
cold winds,
biting chills, and
white snow fluffed hills
Valentines day, oh how gay!
Presidents' Day is coming our way.
February, sweet and small, greatest month of all.
- Eric Lies, 28 Word Poem for February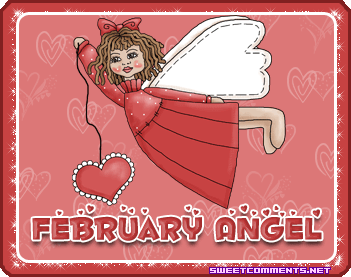 Special Days
1st-7th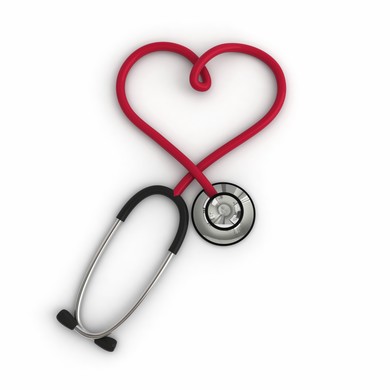 Women's Heart Week
Heart disease is still the No. 1 killer of women, causing 1 in 3 deaths each year.

Heart disease kills more women than men, at an average rate of one death per minute.

Heart disease kills more women than all kinds of cancer combined.




1st – National Freedom Day ".....to commemorate the signing by Abraham Lincoln on February 1, 1865, of the joint resolution adopted by the Senate and the House of Representatives that proposed the 13th amendment to the Constitution." (US Code Collection)
In Texas, we know it as Juneteenth because in Galveston "on June 19, 1865, Union General Granger delivered General Order #3 on this spot, declaring: 'The people of Texas are informed that, in accordance with a proclamation from the Executive of the United States, all slaves are free. This involves an absolute equality of personal rights and rights of property, between former masters and slaves, and the connection heretofore existing between them, becomes that between employer and hired laborer.'"
2nd –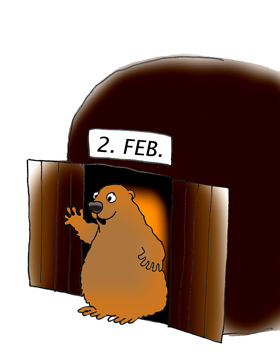 Groundhog Day Groundhog Day grew out of a mainly German superstition that if a hibernating animal casts a shadow February 2 -- the Christian holiday of Candlemas -- winter will last another six weeks. If no shadow is seen, legend says spring will be early.
Away in a meadow all covered with snow
The little old groundhog looks for his shadow
The clouds in the sky determine our fate
If winter will leave us all early or late.
- Don Halley
4th -

Ice Cream for Breakfast Day
5th - Wear Red Day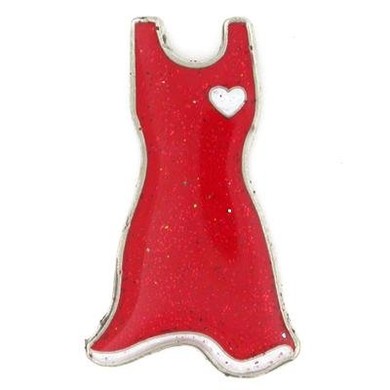 1 in 3 women die of heart disease and stroke each year. Celebrate National Wear Red Day with Go Red For Women on Friday, Feb. 5, 2016 to help save women's lives.
Signs that you may be having a stroke:
Sudden numbness or weakness of the face, arm or leg, especially on one side of the body.
Sudden confusion, trouble speaking or understanding.
Sudden trouble seeing or blurred vision in one or both eyes.
Sudden trouble walking, dizziness, loss of balance or coordination.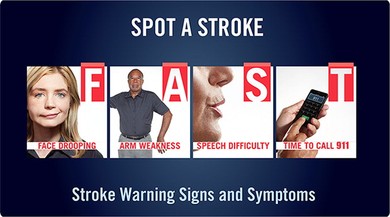 Face Drooping

– Does one side of the face droop or is it numb?

Ask the person to smile.

Is the person's smile uneven?

Arm Weakness

– Is one arm weak or numb?

Ask the person to raise both arms.

Does one arm drift downward?

Speech Difficulty

– Is speech slurred? Is the person unable to speak or hard to understand?

Ask the person to repeat a simple sentence, like "The sky is blue."

Is the sentence repeated correctly?

Time to call 9-1-1

– If someone shows any of these symptoms, even if the symptoms go away,

call 9-1-1 and get the person to the hospital immediately. Check the time so you'll know when the first symptoms appeared.
6th –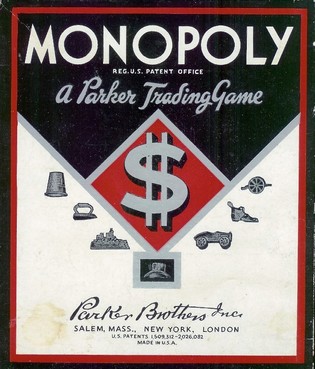 First Monopoly board games went on sale back in 1935.

Here are some interesting facts about it:
Over 5,120,000,000 little green houses have been "constructed" since the MONOPOLY game was introduced in 1935.
World records are maintained for the longest game in a treehouse (286) hours, underground (100 hours), in a bathtub (99 hours) and upside-down (36 hours).
The longest MONOPOLY game ever played was 1,680 hours long. That is 70 straight days!
Escape maps, compasses and files were inserted into MONOPOLY game boards smuggled into POW camps inside Germany during World War II. Real money for escapees was slipped into the packs of MONOPOLY money.
In Cuba, the game had a strong following until Fidel Castro took power and ordered all known sets destroyed.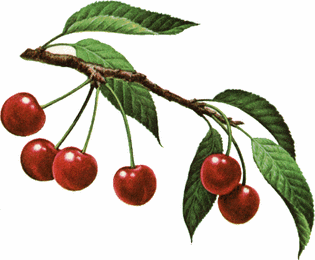 7th - Ring a Bing-Bing
Life is just a bowl of National Cherry Month!!

8th - Chinese New Year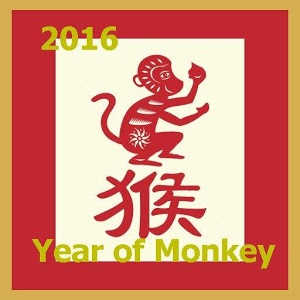 8th – Boy Scout Day - The Boy Scouts of America celebrate their 106th anniversary – helping old ladies cross the roads of life!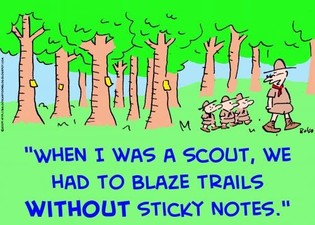 12th - Paul Bunyan Day - Born February 12, 1834, in Bangor, Maine according to Bangorites.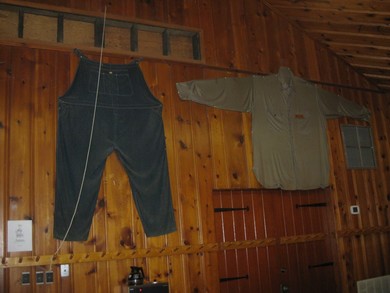 Paul Bunyan's clothes @ Camp Tyler


12th –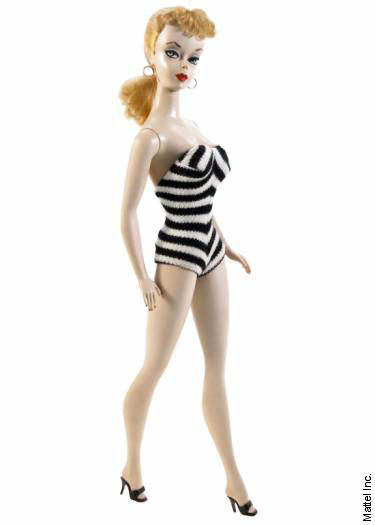 The first Barbie dolls went on sale.
A man was driving home one evening and realized that it was his daughter's birthday and he hadn't bought her a present. He drove to the mall and ran to the toy store and he asked the store manager "How much is that new Barbie in the window?"
The Manager replied, "Which one? We have, 'Barbie goes to the gym for $19.95 …'Barbie goes to the Ball' for $19.95 … 'Barbie goes shopping for $19.95 … 'Barbie goes to the beach' for $19.95… 'Barbie goes to the Nightclub' for $19.95 … and 'Divorced Barbie' for $375.00."
"Why is the Divorced Barbie $375.00, when all the others are $19.95?" Dad asked surprised.
"Divorced Barbie comes with Ken's car, Ken's House, Ken's boat, Ken's dog, Ken's cat and Ken's furniture."


14th –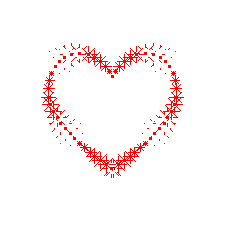 "If apples were pears
And peaches were plums
And the rose had a different name.
If tigers were bears
And fingers were thumbs
I'd love you just the same."

15th –

President's Day It's time to celebrate George Washington's and Abraham Lincoln's birthdays!! (Abe's was the 12th, George's the 22nd.)
17th – Random Acts of Kindness Day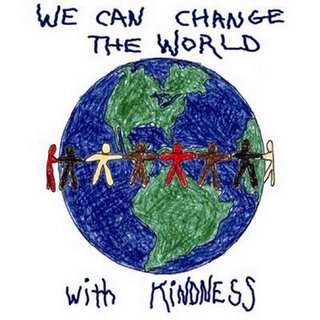 20th - This date is especially important to Texans. On this day in 1872, the toothpick was patented – later to be officially designated the Texas Toothbrush!
22nd - Girl Scout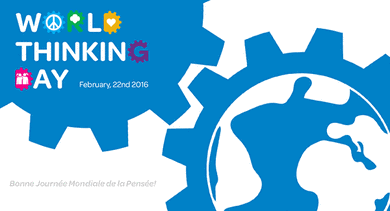 23rd –

International Dog Biscuit Appreciation Day is a day for the dogs. And, that's because there is no one else who can really appreciate the true value of a dog biscuit. They say "Every dog has his day." And, it will definitely be their day, when you give them some tasty dog biscuits. Put the "Wow!" in their "Bow Wow."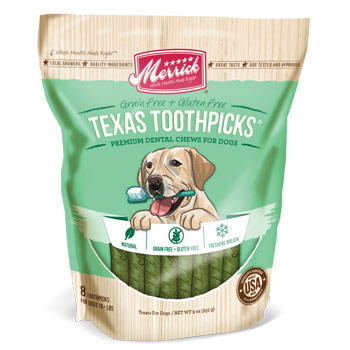 24th - National Pistol Patent Day – On this day in 1836, Samuel Colt (1814 – 1862) received his patent for a "revolving gun." When he was a child, he would hear soldiers talking about their experiences with various firearms and how it was impossible for a gun to shoot five or six times without reloading. So at a young age he decided that he wanted to create the impossible gun. When he was 16, he got the idea for his revolver by watching a ship's wheel spinning.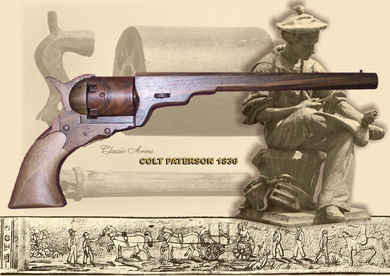 25th - National Chili Day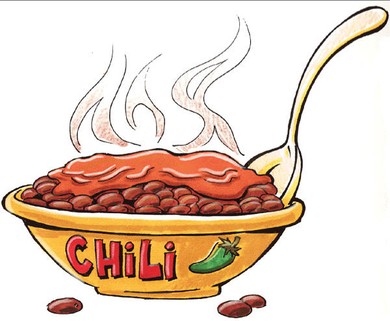 26th & 27th - The 30th Annual Texas Cowboy Poetry Gathering - a two-day event celebrating the oral tradition of the working cowboy in poetry, stories, and music. Enjoy more than 50 performers in the classrooms and on the stages of Sul Ross State University in Alpine, Texas.

The Chuck Wagon
Cowpuncher's cafay,
It is that-o-way,
An' we strike it kerslam 'bout three times
a day;
When the cook yells, "Come get it!"
He don't have to please,
"Hi yip! all you logies, come gather your feed."
*from Robert V. Carr's Cowboy Lyrics, 1908
28th - Mardi Gras Cake (easy version)

The color purple represents justice, green represents faith, and gold represents power.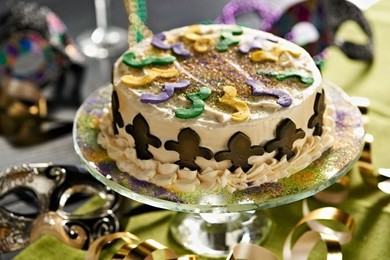 Ingredients:
1 box white cake mix
Gel food coloring in the colors of purple, yellow/gold, and green
Colored sugars and/or sprinkles
Fondant (optional)
Cream Cheese Icing:
2 (8-oz) packages cream cheese, softened to room temperature
6 Tbsp butter
2 tsp vanilla
1-1/2 cups confectioners' sugar
Preparation:
Prepare the cake mix as directed. Divide the cake mix evenly into four smaller bowls. Keep one bowl white. Squeeze one drop of purple food coloring into the second bowl; one drop of yellow into the third bowl; and one drop of green into the last bowl.
Pour the white cake mix into baking pan. Then, then drop each additional colored batter into the pan. Bake the cake as directed. Cool on a wire rack.
To prepare the icing, combine the cream cheese, butter, vanilla, and confectioners' sugar in a mixing bowl. Beat with a stand or hand mixer until fluffy.
After the cake is completely cool, frost it, and then decorate it with the colored sugars and sprinkles. If desired, roll out the Fondant and use Mardi Gras-themed cookie cutters to make festive shapes.


from QVC host, Jill Bauer



You might be a Cajun if...
...watching the "wild kingdom" inspires you to write a cookbook.
...you take a bite of 5-alarm texas chili and reach for the tabasco.
...your description of a gourmet dinner includes the words "deep fat fried."
...you don't know the real names of your friends, only their nicknames.
...your dog thinks the bed of your pickup truck is his kennel.
...any of your dessert recipes call for jalapenos.
...you think the four seasons are: duck, rabbit, deer, & squirrel.

February is:

Black History Month
American Heart Month
National Snack Food Month & National Dental Health Month (interesting combination)
National Wild Bird Feeding Month - If National Bird Feeding Month is a cheep thrill, then a book for birdwatchers is a peeping tome.

Also it's:
National Sweet Potato Month (As Rhett said, "Frankly Scarlett, I don't give a yam!")
Avocado & Banana Month
Beans (Dried & Fresh) Month
Library Lovers' Month (Who...who...who....who wrote the book of love?)
Intimate Apparel Market Week (1st week) -- tell your loved one that less is amore!
Spunky Old Broads Month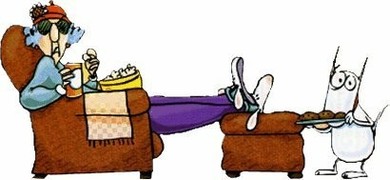 PRIVACY NOTICE: All contact information (address, phone number, e-mail address) entered into this website will be kept confidential. It will not be shared or distributed. Your contact information is private: your street address, e-mail address, and phone number cannot be seen by the classmates unless you grant permission on your Profile. When someone clicks on your name, the only contact information they will see is your city and state and whatever information about yourself you choose to put on your Profile. Unless you explicitly grant your permission, your email address is not visible, although an email can be sent to you using the contact box at the bottom of your Profile page.

Email notifications from this website: For those of you with spam blocking or email filtering capabilities, please add noreply@classcreator.net to your email account as a safe sender in order to receive email communication from this website. We do not want to receive "bounce back" emails and don't want you to miss receiving emails from other classmates! :)