John Tyler High School
Tyler,Texas
Class Of 1968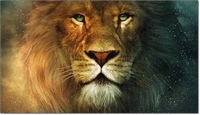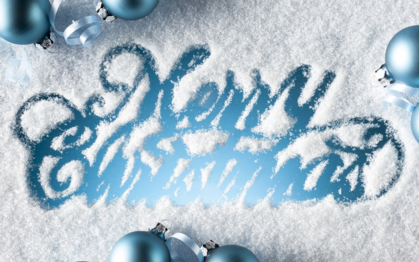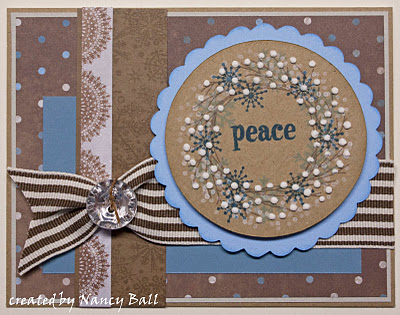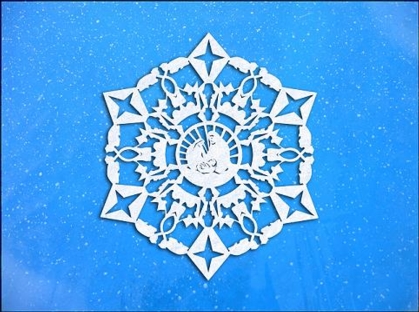 The John Tyler High School Class of 1968 offical website strives to keep fresh and interesting material on the HOME PAGE, with other pages dedicated to preserving our past and memories.
Your input helps this site remain vibrant.

Members can input directly in 5 areas on the site:
JT68 PROFILES & MORE/Classmate Profiles - your individual info
MESSAGE FORUM - daily sharing (please respect others and do not promote political or religious views - in other words, no ranting or preaching!)
LIONS DEN - here is where you can voice your stance on politics, religion, share recipes, etc.
These 2 areas must be enabled/controlled from your Edit Profile tab:
LIVE CHAT/INSTANT MESSAGING - visit with classmates online in real time
If you need help, try the WEBSITE HELPFUL HINTS/How-To Information page or use the CONTACT US link
to get an answer, share ideas, and/or concerns.
Please address those to Jake, Reeves, or Susan.
Please do not call our home/cell phone numbers unless it is an emergency.
We ban any material which is pornographic or has personal attacks.
Such will be deleted!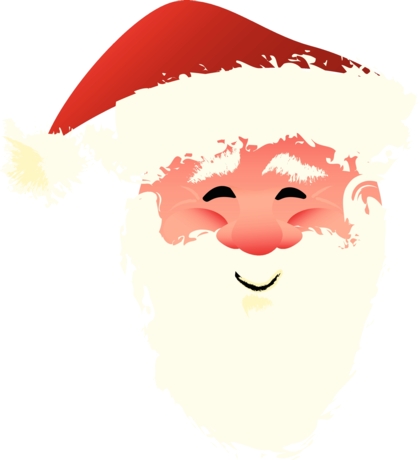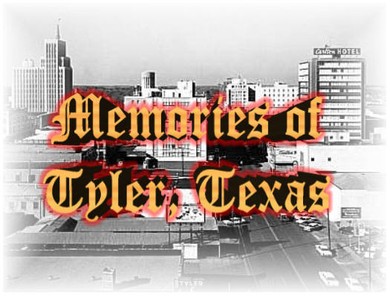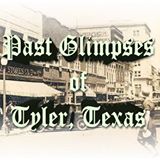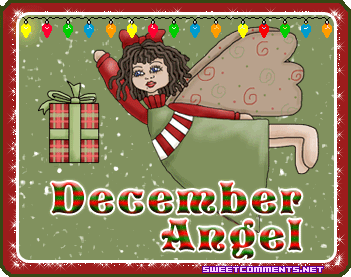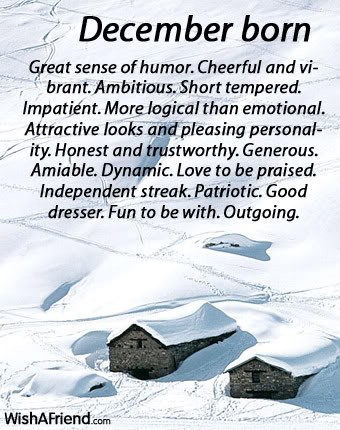 December is the twelfth and last month of the year in the Gregorian Calendar and one of seven Gregorian months with the length of 31 days.
December's flower is the narcissus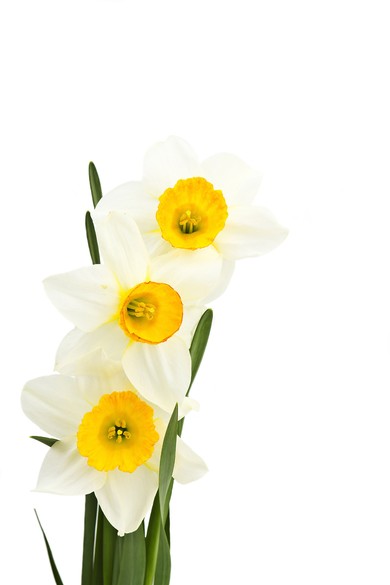 or holly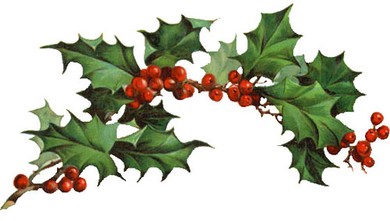 December's birthstone choices are: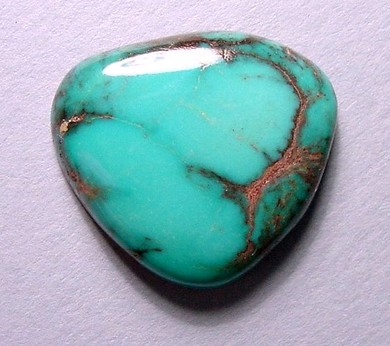 turquoise,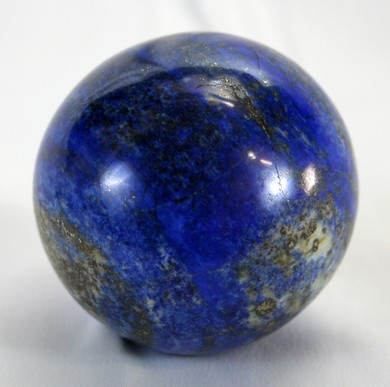 lapis lazuli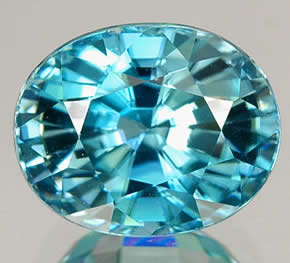 blue zircon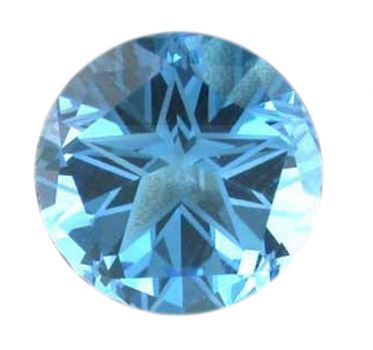 blue topaz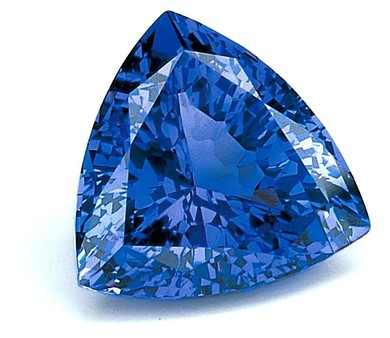 tanzanite
In Latin, decem means "ten." December was also the tenth month in the Roman calendar until a monthless winter period was divided between January and February.
December is the month with the shortest daylight hours of the year in the Northern Hemisphere and the longest daylight hours of the year in the Southern Hemisphere.
December in the Northern Hemisphere is the seasonal equivalent to June in the Southern Hemisphere and vice versa.
In the Northern hemisphere, the beginning of the meteorological winter is 1 December.
In the Southern hemisphere, the beginning of the meteorological summer is 1 December.
December starts on the same day of the week as September every year. December ends on the same day of the week as April every year.


December Events
1st – World Aids Awareness Day is today. This day is noted around the world, by fundraisers and educational programs, and events. HIV/AIDS is one of the worlds biggest medical crises. It is estimated that approximately 40 million people in the world currently have aids. One million of them, are in the United States. Each year, over 40,000 new cases are reported in the U.S.



4th – National Cookie Day! Guinness Book of World Records says a 1,435-pound cookie was baked in 2009 at Oslo, Norway, in the traditional gingerbread-man shape. It beat the previous gingerbread cookie record of 1,307 pounds set in 2006 in Smithville, Texas.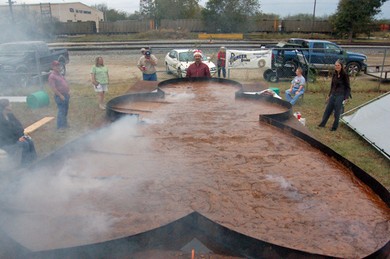 Smithville, TX

Also, it's time to shake, rattle, and roll as you celebrate National Dice Day.

5th –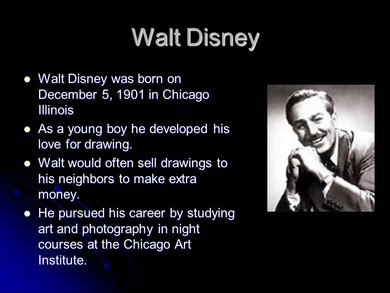 Walt Disney's birthday

Also, on this date in 1933, Prohibition ended with the passage of the 21st Amendment.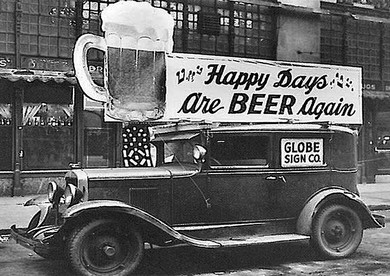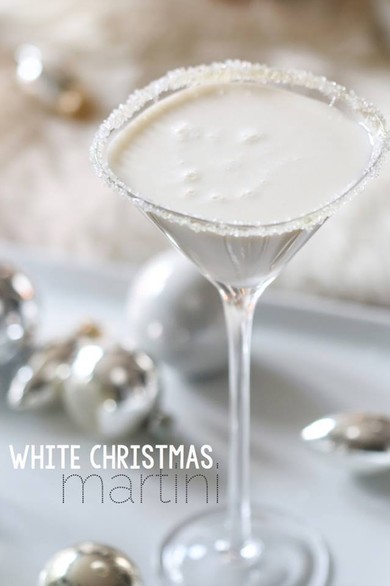 White Christmas Martini

2 ounces vanilla vodka
2 ounce white chocolate liqueur
1 ounce white creme de cacao
1 ounce half-and-half
Honey and coarse sanding sugar for rim garnish

Pour the honey into a shallow dish and put the sanding sugar in another shallow dish. Coat the rim of the glass in the honey; then dip the rim in the sugar to coat evenly. Set the glass aside.

In a cocktail shaker filled with ice, add the vodka, white chocolate liqueur, creme de cacao and half-and-half. Shake vigorously and strain into the prepared martini glass.

6th - St. Nicholas Day & National Pawnbrokers Day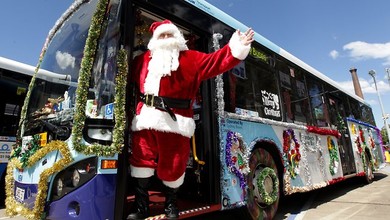 Santa's had a hard year,
So the old boy hocked his sled;
Christmas Day is coming
Via city bus, instead.
Ron Wolfe



7th – Pearl Harbor Remembrance Day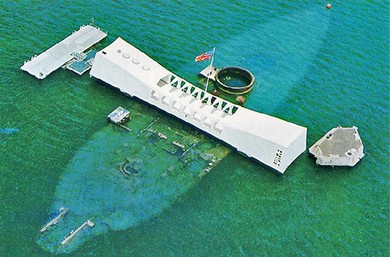 8th – National Brownie Day; James Thurber's birthday (1894)
"Well, if I called the wrong number, why did you answer the phone?" - James Thurber
12th –

Poinsettia Day In Mexican folklore, there is a story of a little poor girl who had nothing to bring to church for Christmas. On her way to church, she picked some plants by the side of the road. As she entered the church, the ends of the leaves turned into bright, brilliant red flowers.
You guessed it... Poinsettias.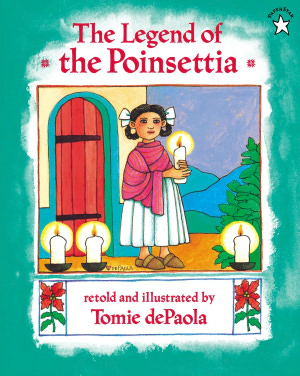 Also, it's National Ding-a-Ling Day, a very special day to "Ring your Bell."
You should brace yourself for bizarre and crazy behavior, from all of the people you encounter today.
Even normally reserved people have been known to go a little crazy on this day.
Some people say this is a day for wackos, lunatics, and others who are off their rocker.
We say, it is simply a day to cut loose, act a little weird.
Let your inner lion roar!!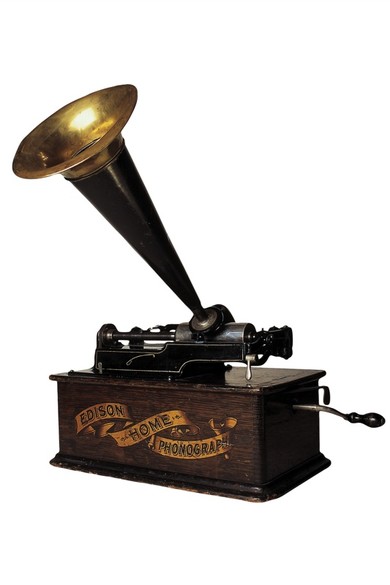 15h – Phonograph patented by Thomas Edison in 1877.
What would he think about a device that you can hold in your hand that holds thousands of songs!?!
He would be electrified!!

16th – Chocaholics rejoice! Today is National Chocolate Covered Anything Day. It's a great day to indulge, binge, "pig out" and otherwise consume to excess, your favorite food....chocolate.
We believe the timing of this day, during the holiday season, couldn't be better.
Today, we get to enjoy our beloved chocolate by covering something in a generous amount of chocolate. Pour, spread, or drizzle chocolate over cakes, cupcakes, pies, pancakes or waffles, nuts, raisins, even ants (yes, some people actually eat chocolate-covered ants!)
We will let you decide what is too extreme, and how much is too much, if any.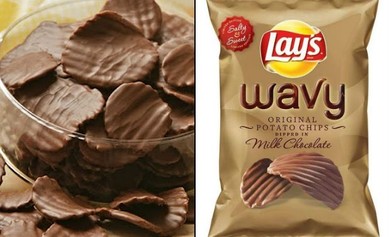 Jane Austen's birthday, 1775 "Life seems but a quick succession of busy nothings." - Jane Austen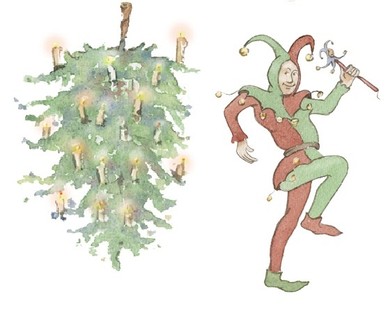 17th – "The Lord of Misrule" This is the first day of the Roman festival Saturnalia. It was a period of great feasting and festivity, with a lot of drinking and eating. Slaves would become masters for the festival, and everything was turned upside down. This part of the Roman festival survived into the 17th Century.
As the Latins used to say: Sero venientes male sedentes. (Those who are late are poorly seated.)
The only thing more ancient and decrepit than Saturnalia is fruitcake.


18th - Speaking of ancient and decrepit. How to celebrate Rolling Stone Keith Richards' birthday: with a shopper's dilemma -- what to get for the man who can't always get what he wants, but he gets what he needs, but he can't get no satisfaction.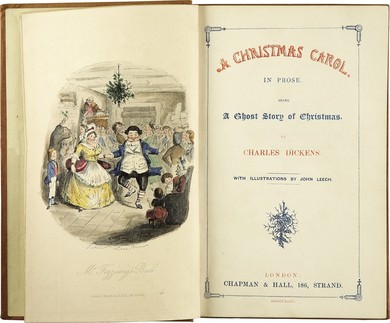 19th – Charles Dickens' A Christmas Carol published in 1843.
"Happy, happy Christmas, that can win us back to the delusions of our childhood days, recall to the old man the pleasures of his youth, and transport the traveler back to his own fireside and quiet home!"- Charles Dickens
21st –


and shortest day of the year.
Will you be surrounded by flakes??



Winter solstice 2018 in Northern Hemisphere will be at 4:23 PM CST.
22nd - 30th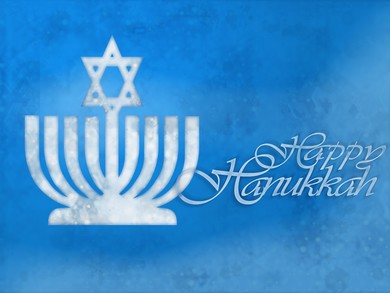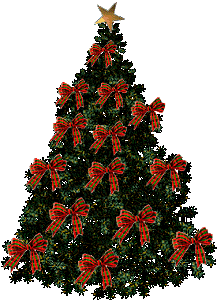 22nd – The first known electrically illuminated Christmas tree was the creation of Edward Johnson, an associate of inventor Thomas Edison. Johnson had Christmas tree light bulbs especially made for him. He proudly displayed his Christmas tree, which was hand-wired with 80 red, white and blue electric light bulbs the size of walnuts, on December 22, 1882, at his home on Fifth Avenue in New York city. By 1900, businesses started stringing up Christmas lights behind their windows. Christmas lights were too expensive for the average person; as such, electric Christmas lights did not become the majority replacement for candles until 1930.


Also, National Tie Month
Dad discovers a long, thin box with his name on it.
What could this be?
He pretends to be stumped.
He piles it on top of all the other long, thin boxes.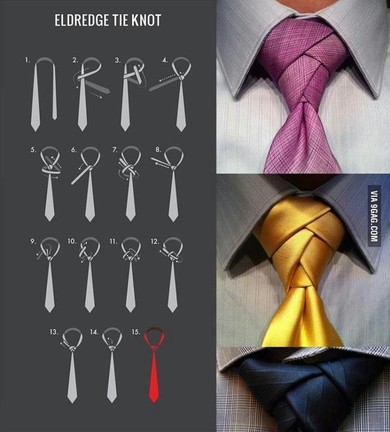 24th -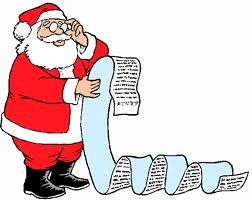 National Business Plan Month and Santa shows how. He's makin' a list and checkin' it twice.


25th -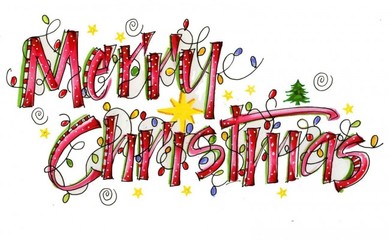 26th -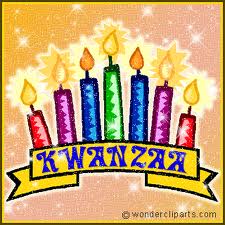 First day of Kwanzaa


26th –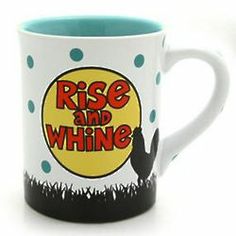 National Whiners Day!! While you have a designated day to whine, make sure you whine about everything that is annoying you. Whine about the weather if you don't like it. Whine about the world situation, your personal finances, or your appearance. Get all of your whining finished before midnight. By taking advantage of a day to whine, you can begin practicing living in a positive state of mind on December 27. By the time the new year arrives the concept of positive thinking will be your new good habit for the upcoming year.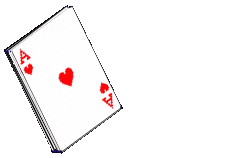 28th – Card Playing Day – When the new has worn off all those electronic gadgets, time to bring out a form of entertainment that has been around for centuries – card games. Old and young can play with and against each other. And, you can bet Granny will have an ace up her sleeve when it really counts!!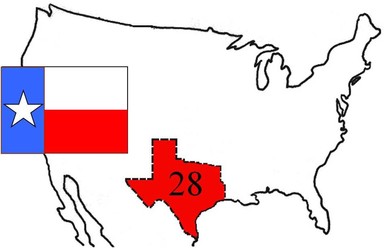 29th – Texas became the 28th U.S. State in 1845.
"That's right, you're not from Texas, but Texas wants you anyway!" Lyle Lovett


National
31st –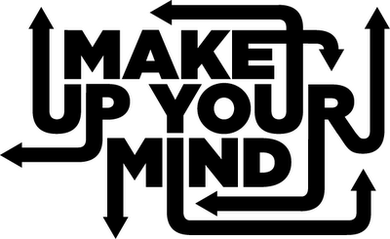 Day
All during the year, you've put on hold many issues and decisions. Eventually, they need to be resolved and decided upon. Well, today is the day. It's not a day to procrastinate; it's not a day to put off making a decision. If you are going to make up your mind this year, you'd better do it real soon. And, when you think about it, isn't it a great idea to clean the slate in advance of the new year!?
31st -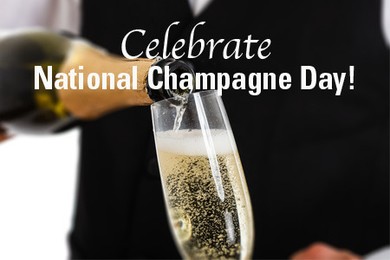 Help Wanted: Brave Sitter for Baby New Year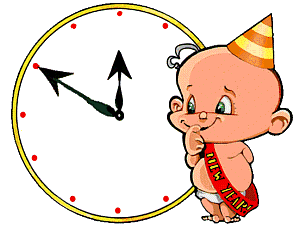 Other December Events:
Bingo Month
Hi Neighbor Month
Read a New Book Month
Universal Human Rights Month,
Write to a Friend Month


PRIVACY NOTICE: All contact information (address, phone number, e-mail address) entered into this website will be kept confidential. It will not be shared or distributed. Your contact information is private: your street address, e-mail address, and phone number cannot be seen by the classmates unless you grant permission on your Profile. When someone clicks on your name, the only contact information they will see is your city and state and whatever information about yourself you choose to put on your Profile. Unless you explicitly grant your permission, your email address is not visible, although an email can be sent to you using the contact box at the bottom of your Profile page.

Email notifications from this website: For those of you with spam blocking or email filtering capabilities, please add noreply@classcreator.net to your email account as a safe sender in order to receive email communication from this website. We do not want to receive "bounce back" emails and don't want you to miss receiving emails from other classmates! :)


country Cursors